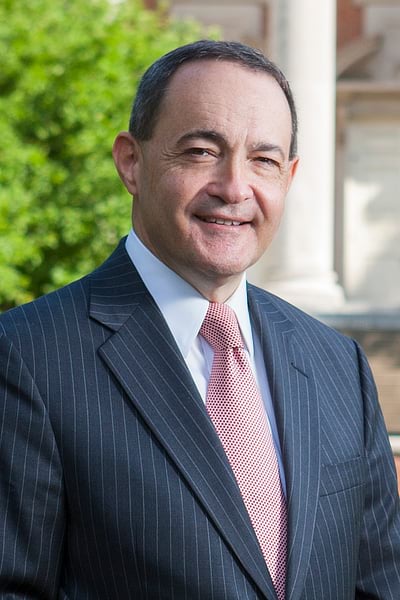 President
President's Office
Office: Samford Hall 201
As Samford's 18th president, Dr. Andrew Westmoreland has led the university to embrace a vision to enrich and expand its service to students and further inspire their desire to meet the needs of the world. To advance this vision the university is committed to a challenging strategic plan with three priorities: to provide an enriched and more vibrant university experience; to engage the global community in learning, faith and service; and to inspire imagination. In the boldest effort in its history, Samford raised $200 million by 2014 advancing the mission of Christ-centered higher education among the nation's most respected universities.
Prior to his selection as president by the Samford Board of Trustees, he served eight years as president of Ouachita Baptist University, and, prior to that, on the administrative staff for more than 19 years in various capacities, including Vice President for Development and Executive Vice President.
Dr. Westmoreland is a graduate of Ouachita, having received a bachelor's degree in political science in 1979. He earned a master's degree in political science from the University of Arkansas at Fayetteville, and a doctorate in higher education administration from the University of Arkansas at Little Rock. A native of the Batesville, Arkansas area, he graduated from Batesville High School in 1975. He is married to Dr. Jeanna Westmoreland, who served as professor of education and dean of Ouachita's School of Education. The Westmorelands have one daughter, Riley, a recent graduate of Samford.