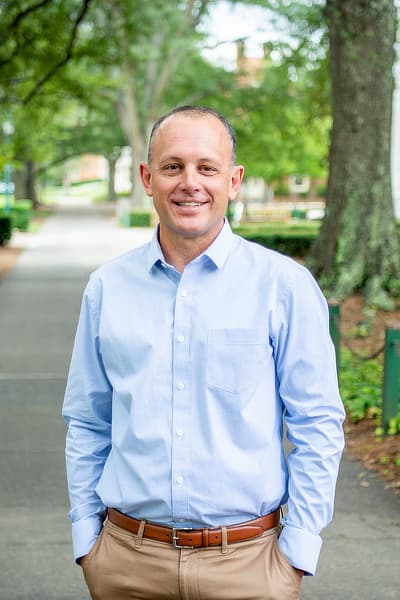 Campus Pastor
Student Affairs and Enrollment Management
Office of Spiritual Life
202 Burns Hall
Bobby became the Campus Pastor in January 2019 with nearly 30 years of local church ministry experience including stops in Texas, Tennessee, and Georgia. He most recently served for over 16 years at Johnson Ferry in the Atlanta area before coming to Samford. 
Bobby and his wife, Kerri, met at the University of Mobile. Bobby received his Bachelor of Arts in Religion and then earned a Master of Divinity from Southwestern Baptist Theological Seminary. They have two children who chose Samford University: Taylor (2019) and Will (2022).
Bobby is passionate about leading the next generation to pursue Christ, and he loves the opportunity to invest in the students at Samford. He is working to build relationships with students from every part of campus to create a network of ministry connections. His office is always open and often filled with students if he isn't out meeting with someone around campus. His hope is to see more and more Samford students growing in their faith and choosing to "walk the walk" every day.
Degrees
B.A. Religion, University of Mobile, 1992
M.Div., Southwestern Baptist Theological Seminary, 1997
Responsibilities
Campus Worship
Campus Christian Organizations
Home Groups
Missions Involvement
Convocation Program