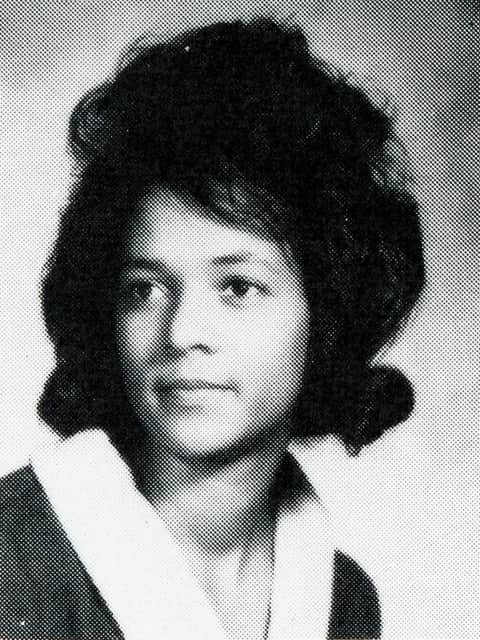 Audrey Lattimore Gaston
Samford University recently celebrated the university's 175th anniversary, and during the 2017–18 academic year we mark another important milestone—a golden anniversary.
In 1967, Audrey Lattimore Gaston became the first African-American to enroll at Samford. As a student in Cumberland School of Law, she stepped across an historic barrier that had wrongly existed in our university and in institutions across the south.
In 1969, Elizabeth Sloan became the first African-American residential undergraduate student. That same year, Samford became the first major university in Alabama to integrate its sports teams when we added three African-American junior-college transfers—Sherman Hogan, Otha Mitchell, and Billy Williams—to our basketball team.
This year, even as Samford celebrates the golden anniversary of full integration—as always—we remember that we stand on the shoulders of those who came before us. We sit in the shade of trees we did not plant.
We humbly recognize that African-Americans have always been a part of the Samford story, from the very beginning, even in moments when their efforts were invisible or barely acknowledged.
Fifty years ago, African-Americans joined the classrooms for the first time as students. Since then, almost 2,000 have earned Samford degrees and have gone on to achieve success in medicine and science, business, ministry, education, the arts, and politics.
Fifty years ago, the Samford University family grew more diverse, larger and stronger… and the world was better for it. We continue to celebrate that progress with special events and commemorations this year.
We are seeking your nominations of African-American Samford alumni and students by recognizing them for the Golden Anniversary Honor. To qualify, nominees must have completed at least one academic year enrolled at Samford University. Please nominate individuals who have distinguished themselves through exemplary professional achievement and civic and community service. Please reply by Nov. 27 using the nomination form and provide as much information as you have available. A representative committee including alumni, faculty, staff, and students will review the nominations and select 28 individuals to be recognized throughout the month of February in timing with Black History Month.
Thank you for your help in this special endeavor!
Latest News