Daniel House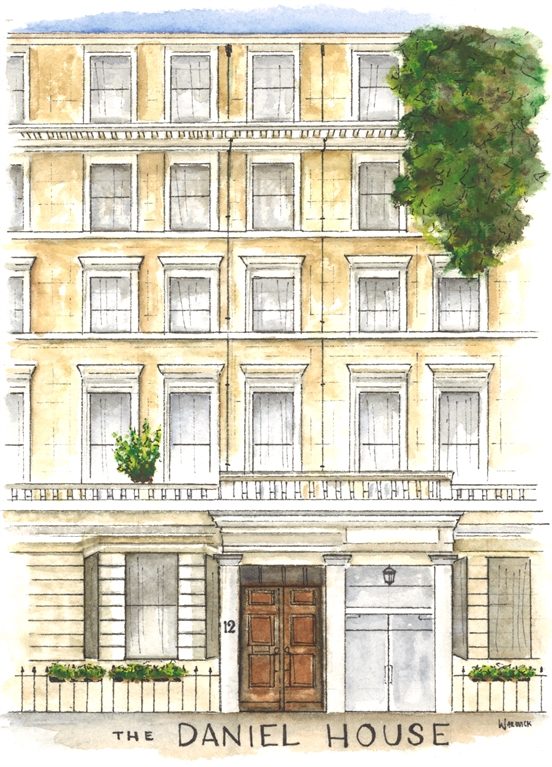 As part of its commitment to internationalization of the curriculum, Samford University provides a special opportunity for students and faculty to live and study in one of the most cosmopolitan and culturally rich cities in the world—London. Daniel House, Samford's London Study Center, serves as home and classroom to students and faculty throughout the year in a variety of academic programs. The Daniel House was purchased by Samford University in 1983 thanks to a generous grant provided by the Daniel Foundation of Alabama.  The purpose of the grant was to provide Samford students increased international opportunities, dramatically enhance the students' educational experience and add distinction to a Samford education.
Currently, we embarking on a major renovation for the Daniel House. To learn more about this effort, please go to Daniel House Campaign.
More Information
Daniel House is located in the heart of London near Kensington Gardens, the Victoria and Albert Museum, the Museum of Natural History and the former residences of Winston Churchill, T.S. Eliot, Alfred Hitchcock and John Lennon.
More than 150 years old, the Victorian townhouse serves as the setting for a semester abroad program during fall and spring semesters for students and professors-in-residence from the Birmingham campus. In addition to courses taught by Samford professors in their fields, British professors lecture in offerings that focus on British theater, history, culture, and life. Students may also participate in experiential learning courses or internships to complete their course of study.
During Jan Term, Daniel House is the base for a large number of Samford faculty and students involved in accelerated, special courses that take advantage of the London setting. The Jan Term session offers a variety of courses focusing on such subjects as Art, Music or Theater Appreciation, English literature, the British health care system, the theology and history of the English Reformation, and London as a world financial center.
Summer Term in London allows students to do an in-depth study in one interdisciplinary course offered in a three-week term. Students may elect to add travel time at the end of their studies.
In addition to an interdisciplinary course taught by the professor-in-residence, courses listed under "Semester Abroad Courses" are offered in the fall and spring Semester Abroad Program only. Courses taught in Jan Term or in the Summer Term in London vary each term. Current information is available from the Global Engagement Office. For more information on any of the programs based at Daniel House, please contact the Global Engagement Office in Brooks Hall 221, 205-726-2741.