Published on December 21, 2012 by Philip Poole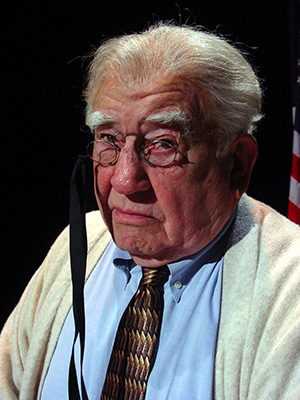 Samford University's Wright Center Presents Series continues Jan. 28 with Ed Asner Starring as FDR. The celebrated actor takes to the stage to bring his one-man show for an unforgettable evening of theatre, according to Jaime Davidson, Wright Center assistant director.
Tickets for the 7:30 p.m. performance are on sale and can be purchased in person at the Samford Arts Box Office, by phone at (205) 726-2853 or online. Box office hours are 9 a.m.-5 p.m. Monday-Friday and one hour prior to performances. Tickets for the Asner performance range from $45-$20.
Asner, recipient of seven Emmy Awards for "The Mary Tyler Moore Show" and "Lou Grant," will star in the solo performance drama, "FDR," based upon Dore Schary's hit play "Sunrise at Campobello", which ran 70 weeks on Broadway. Asner also has 16 other Emmy nominations, five Golden Globe Awards, and is a member of the TV Academy Hall of Fame.
Asner's New York City theatre credits include "Ivanov," "The Tempest," "Face of a Hero," "King Henry V" and "Born Yesterday." Other theatrical credits include "Woyzck," "Volpone," "Windoweis Houses," "Dybbuk," "Red Gloves," "Murder in the Cathedral," "Miss Julie,""The Seagull," "Peer Gynt," "Juno and the Paycock" and "Oedipus Rex." Additional Television work includes appearances as a recurring guest star on the television series "Studio 60 on the Sunset Strip" and an Emmy Award-winning role as Captain Davies in the mini-series "Roots."
FDR explores the life of one of America's best-loved presidents and the events and decisions that shaped a nation, Davidson said. The play follows the iconic president as he reflects on his years in office, from inauguration to the trials of World War II.
Ed Asner Starring as FDR is the second of four Wright Center Presents Series events.