Published on May 14, 2013 by Sarah Waller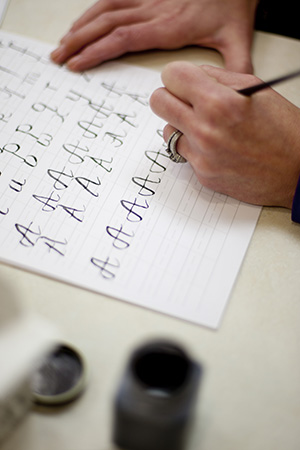 As Samford University wraps up another school year, its Samford After Sundown community course program revs up for another term, with more than 69 courses being offered this summer.
Samford After Sundown offers non-credit courses in the areas of arts and humanities, home arts, fitness and recreation, languages, photography, personal development and nature.
Director of Samford After Sundown Suzanne Montgomery says the program supports those in the community who always want to keep learning. "You don't have to stop learning when you leave college," she says.
"I think it is very important for people in the community to realize that everyone has some artistic talent," she added.
And with many courses set at the beginners level, Samford After Sundown provides the perfect opportunity for someone to pick up a new hobby or build confidence in their creativity.
New courses for the summer include boating classes ("America's Boating Course," "Anchoring for Boaters," and "Boating Using GPS"), arts classes that work with metal ("Building Your Own Bottle Tree" and "Build a Copper Chicken") as well as drawing and watercolor classes with Fairhope artist Val Webb ("Quick and Easy Watercolor Pencils" and "Drawing Dogs and Cats").
Samford After Sundown also offers online classes for a variety of topics. These classes take place each month, and can be completed at your own convenience.
All courses take place on Samford University's campus, and are taught by either Samford faculty or local Birmingham artists. 
Sarah Waller is a senior journalism and mass communication major who writes features and news stories for the Office of Marketing and Communication.