Published on October 10, 2013 by Sean Flynt  
Samford University Art Gallery will host an international exhibit of letterpress artwork Oct. 18-Nov. 29. The 918 Letterpress Ephemera Show takes its name from the .918" height of letterpress wood and metal type. Ephemera is defined as any transitory written or printed matter not meant to be retained or preserved. Examples of letterpress printed ephemera include posters, greeting cards, pamphlets, postcards, tickets and zines.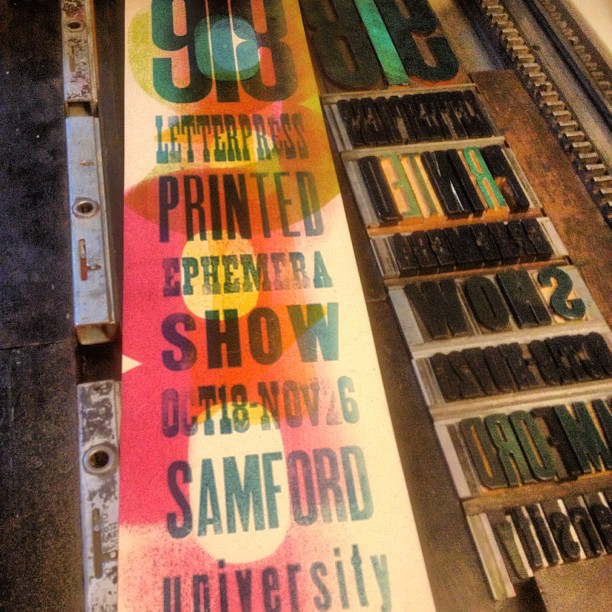 A free public reception in the gallery 6-8 p.m. Oct. 18 offers refreshments and many activities, including:
• A free hand printed letterpress card for the first 100 attendees.
• Letterpress demonstrations with the opportunity for attendees to print their own poster.
• The opportunity to see outstanding letterpress work from around the world.
• A chance to talk with others who love and appreciate letterpress.
Samford visual arts professor and exhibit organizer Scott Fisk received more than 500 submissions from artists around the globe. Jurors then selected about 130 works from 81 artists for inclusion in the exhibit. Noted letterpress artists Sarah Bryant and Paul Moxon served as jurors alongside Fisk.
The exhibit and reception are free-of-charge and open the public. Samford Art Gallery is open 9 a.m.-4 p.m. Monday-Friday except holidays and school breaks.