Published on October 25, 2013 by Mary Wimberley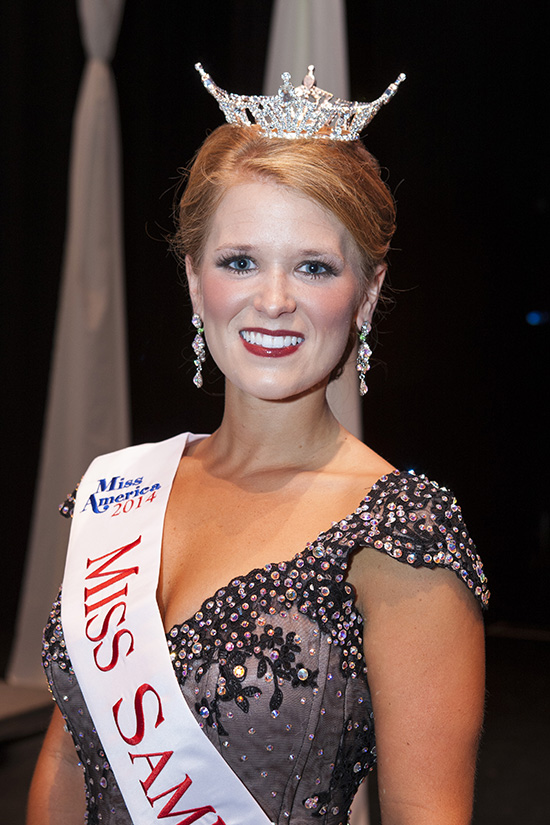 Shea Summerlin, a junior chemistry major from Montgomery, Ala., was crowned Miss Samford University 2014 Friday, Oct. 25.
Summerlin, 21, will represent Samford in the Miss Alabama scholarship pageant in June.  Her pageant platform is All In for Alzheimer's. She presented a piano performance of "Prelude No. 21 in B-Flat Major" during the talent competition. She is the daughter of Sandra and Larry Summerlin.
Finalists were Liz Zegler, a senior nursing major from Tuscaloosa, Ala., first runner up; and Emily Kelley, a junior elementary and special education major from Marietta, Ga., second runner up. Zegler also won the lifestyle, fitness and swimsuit competition. Kelley also received the Spirit of Miss Samford award, voted on by contestants and pageant staff.
Lauren Marino, a junior vocal performance major from Birmingham, won the talent competition for her operatic performance of "Quando Men Vo."