Published on February 25, 2013 by William Nunnelley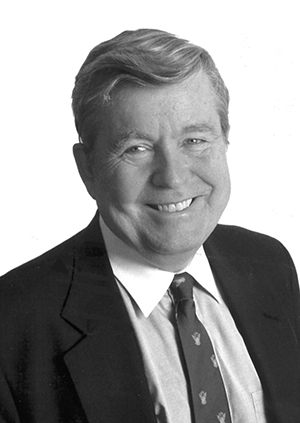 Career Foreign Service officer Thomas D. Boyatt, former Ambassador to Colombia, will serve as a Woodrow Wilson Visiting Fellow at Samford University the week of March 4-8.  He will deliver a keynote address on "The 100 Years War of the 20th Century" Thursday, March 7, at 6 p.m. in the John Carroll Moot Court Room of Samford's Robinson Hall in a program open to the public.  He also will present a series of classroom lectures and discussions on foreign affairs throughout the week.
Boyatt will participate in a discussion on "Middle East Foreign Policy" at the Birmingham Downtown Kiwanis Club at the Harbert Center Tuesday, March 5, at 11:45 a.m.  He will meet with the Birmingham Committee on Foreign Relations Tuesday for dinner at 6 p.m. at The Club.  Boyatt will take part in a discussion on "Foreign Policy Today" at a Birmingham Women's Committee of 100 luncheon at Birmingham Country Club Thursday, March 7, at 11:30 a.m.
The Woodrow Wilson Visiting Fellow program brings diplomats, journalists, business leaders and other leading professionals to campus each year for substantive dialog with students and faculty.  The program is sponsored by the Council of Independent Colleges.
Boyatt served as Ambassador to Colombia from 1980-83.  He entered the Foreign Service in 1959 and held posts in Chile, Luxembourg and Cyprus as well as assignments in Washington, D.C.
He received the U.S. State Department's Meritorious Honor Award in 1969 "for heroism in helping injured passengers to safety and negotiating passenger release with Syria" during the 1969 highjacking by Palestinian guerillas of a Trans World Airlines plane on which he was a passenger.  He also received awards for working for peace in Cyprus and for contributions to diplomacy.
Boyatt was promoted to the rank of Career Minister of the Foreign Service in 1983.  He has served on the advisory boards of the Woodrow Wilson School of Public and International Affairs at Princeton University and the Patterson School of Diplomacy and International Commerce at the University of Kentucky.  He is a director of the Institute for the Study of Diplomacy at Georgetown University.