Posted by Mary Wimberley on 2014-02-07
J. Brent Walker, executive director of the Baptist Joint Committee for Religious Liberty in Washington, D.C., will give the 2014 James A. Auchmuty Lecture at Samford University Thursday, Feb. 20, at 10 a.m. in Reid Chapel. The public is invited.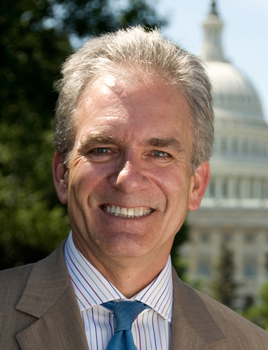 His topic will be "Exploding Myths About the Separation of Church and State."
Primarily an education and advocacy organization, the BJC is a leading voice in the fight to uphold the historic Baptist principle of religious freedom.
Walker, a member of the U.S. Supreme Court Bar and an ordained minister, is a former adjunct professor of law at Georgetown University Law Center. Since 2003, he has served as an adjunct professor at Baptist Theological Seminary at Richmond.
He frequently provides commentary on church-state issues in the national media. His latest book is Church-State Matters (Mercer University Press).
Walker holds bachelor's and master's degrees from the University of Florida, a law degree from Stetson University College of Law and a master's in divinity from Southern Baptist Theological Seminary.
His Samford lecture is presented by Shades Crest Baptist Church and Samford's Resource Center for Pastoral Excellence through the Auchmuty Fund for Congregational Leadership. Dr. James Auchmuty, a 1957 Samford graduate, served as pastor of Shades Crest Baptist Church for 27 years.
Walker will also lead a University Fellows Roundtable at 3 p.m. in Samford's Brooks Hall room 105 on Wednesday, Feb. 19, and will speak to a Shades Crest Baptist Church gathering that evening.