Published on May 17, 2014 by Mary Wimberley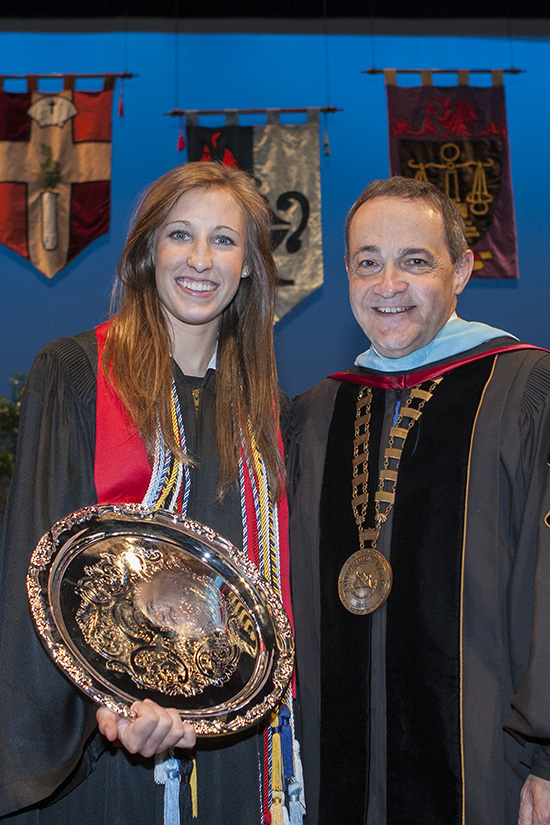 Graduating seniors Caroline Reid Donaldson and Anna Grace Poole received Samford University's top academic awards during commencement exercises at the school May 17.
Donaldson, a double art and English major from Greer, S.C., received the President's Cup-the valedictorian award-for having the highest grade point average in the senior class.  She was presented the trophy at the graduation ceremony for Samford's School of the Arts and Orlean Bullard School of Education. She is a University Fellow.
Poole, a psychology major from Arkadelphia, Ark., received the Velma Wright Irons Award-the salutatorian award-for having the second highest average.  She was presented a silver tray at the graduation program for Samford's Howard College of Arts and Sciences. She is a University Fellow.