Posted by William Nunnelley on 2014-09-02
Joel Green, dean of the School of Theology and professor of New Testament interpretation at Fuller Theological Seminary, will deliver the annual Holley-Hull Lectures Wednesday and Thursday, Sept. 17-18.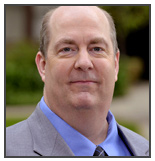 "Good News to Whom?: Reflections from Luke's Gospel" will be the theme.
The first lecture will be at Mountain Brook Baptist Church Sept. 17 at 6 p.m. Green will speak on "Good News to the Poor: Reflecting on the Character of the Church's Mission."
Green will speak twice at Samford Thursday, Sept. 18. He will discuss "Friending, Following and Other Forms of Circle-Drawing" at 10 a.m. in Reid Chapel. He will speak on "Welcoming Children, Practicing the Good News" at 3 p.m. in Brooks Hall Auditorium in a Faculty ShopTalk open to the public.
Green has served at Fuller since 2007. Prior to his appointment there, he was professor of New Testament interpretation at Asbury Theological Seminary, Wilmore, Ky., for 10 years. A Ph.D. graduate of the University of Aberdeen in Scotland, he is the author or editor of more than 40 books and numerous essays and reviews.
The Howard L. and Martha H. Holley Lectures--New Testament Voices for a Contemporary World, honor the late William E. Hull, former Samford research professor and provost who wrote widely on Christian themes.