Posted by Philip Poole on 2014-08-13
Piano, strings and brass performances highlight Samford University's Davis Architects Guest Artist Series for the 2014-15 season. 
The series opens Oct. 21 with Cynthia Raim and Friends, copresented with the Birmingham Chamber Music Society. Pianist Raim, along with Daniel Phillips, violin, and Marcy Rosen, cello, will perform music for piano trio by Beethoven and Ravel. They are frequent collaborators at the Marlboro Music Festival and other chamber music series.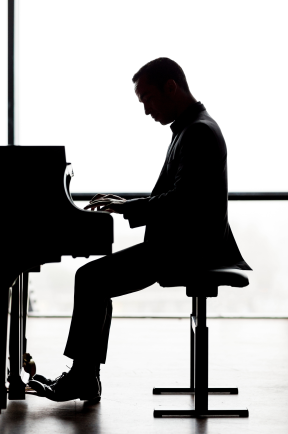 Pianist Inon Barnatan will perform Nov. 6 in conjunction with the Fletcher and Nell Morris Piano Competition.  Israel native Barnatan has been playing since age 3 and made his orchestral debut at age 11. He has performed with orchestra around the world and recently was named the New York Philharmonic Orchestra's first artist-in-association. 
The Mnozil Brass will perform Feb. 26. Called the "Monty Python of the music world," this Vienna-based group blends theatre, comedy and musicianship to produce unique shows that have to be seen to be believed, according to critics. Their Birmingham appearance is copresented with Samford's Wright Center Signature Series and the Birmingham Chamber Music Society. 
The final performance of the season is the Brentano String Quartet on March 24. Founded in 1992, the group has performed around the world and currently serves as the resident string quartet for Yale University's School of Music. They have won many awards and were invited to be inaugural members of Chamber Music Society Two.
All performances are at 7:30 p.m. Reserved seat tickets are $25 per performance. Ticket and complete show information is available at www.samford.edu/arts or call the Samford box office at 205-726-2853.
Since 2008, Samford has partnered with Birmingham-based Davis Architects to provide the guest artist series. The university has a decades-long relationship with Davis Architects, so it was a natural fit to add their support to Samford's first guest artist series, according to Joseph Hopkins, School of the Arts dean.
"Again this year, we are pleased to have the financial and community support of our friends at Davis Architects to bring some of the finest performers to Birmingham and the Samford campus," Hopkins said. "Through this annual series, we have been able to expose not just our campus but the larger community to internationally-acclaimed musicians and a wide variety of musical genres and opportunities that likely would not have been possible otherwise."