Published on December 18, 2014 by Mary Wimberley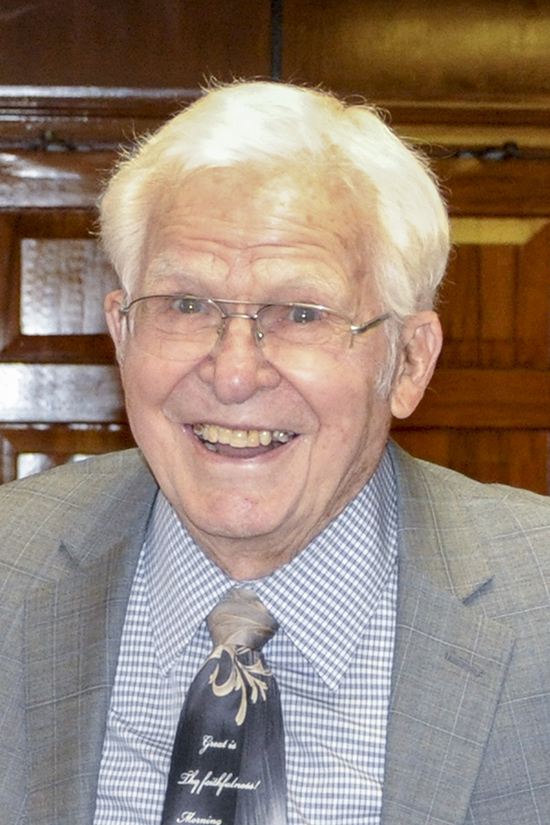 Samford University honored longtime Alabama Baptist pastor and educator Howard Golden of Wetumpka, Alabama, for his distinguished service to the school and to the Kingdom of God at a luncheon on Dec. 15.
Golden recently retired after teaching for almost 60 years in the Samford Extension Division, now known as the Ministry Training Institute.
Samford president Andrew Westmoreland read a proclamation citing Golden's long tenure with the program, during which the honoree provided theological education to many persons.
"He was the pioneer in expanding the teaching ministry into state and federal prisons," noted Westmoreland.
Golden has long taught certificate level courses to inmates at Staton and Draper correctional facilities in Elmore County.
The Shawmut, Alabama, native has been a pastor of churches throughout the state and held leadership roles in the Alabama Baptist Convention. Samford named him an Alabama Minister of the Year in 1996.
Golden served in the U.S. Navy during World War II before earning degrees at Samford, where he met his wife, the former Johnnie Garrett, and at Southern Baptist Theological Seminary. He and his wife have three children, Angela, Steven and Amelia.