Published on January 14, 2014 by Kara Kennedy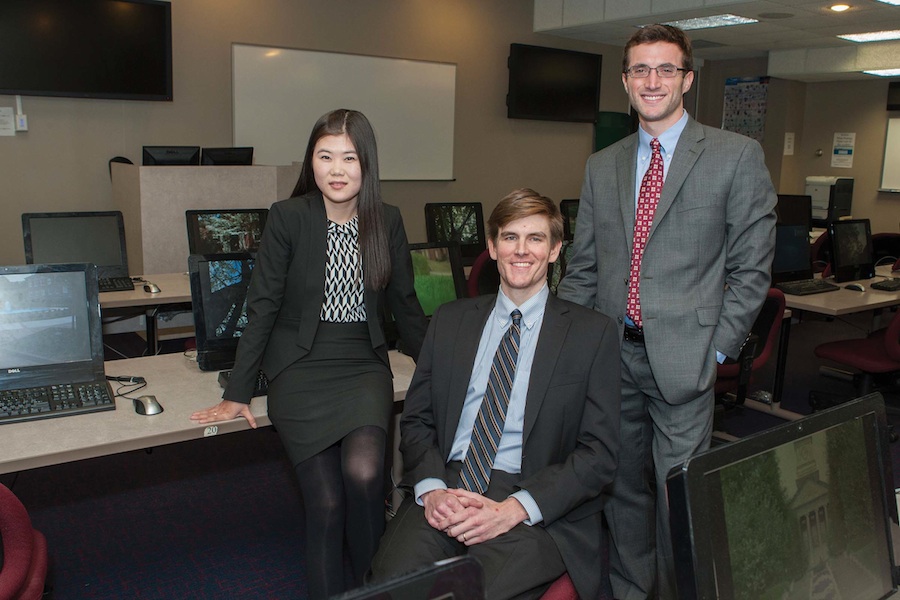 M.B.A. students from Samford University's Brock School of Business won second place in an international competition sponsored by Baylor University. The winners were announced Jan. 10 in Fort Worth, Texas, at the U.S. Association of Small Business and Entrepreneurship (USASBE) competition and annual conference.
Kevin Gibson, Josh Reed and Lu Wang wrote the case "Urban Cookhouse" last summer under the supervision of Professor Chad Carson, associate dean in the Brock School of Business. This case focused on the opportunities and challenges facing the Birmingham restaurant and co-owner David Snyder as he considered the firm's strategic growth options and human resources challenges resulting from this growth.
"We are obviously delighted that our students competed so well again this year in such a large international field," said Carson. "The Brock School of Business is the only school in the world to have had at least one team in the finals each year of this competition, and this is the second year in a row we've placed among the top three teams."
Other schools with finalists include Baylor University; University of San Francisco; Erasmus University (the Netherlands), Universiti Tun Abdul Razak (Malaysia) and IBS Hyderabad (India). Marlene Reed, competition coordinator at Baylor University and former Samford business dean, said that this was the most competitive year yet with a record number of submissions.
"Kevin and Josh completed an outstanding performance in presenting their academic business case on Urban Cookhouse," said Barbara Cartledge, assistant dean of academic programs. "The judges encouraged the team to submit their case for journal publication along with their recommendations. We are very proud of our students for receiving this honor."