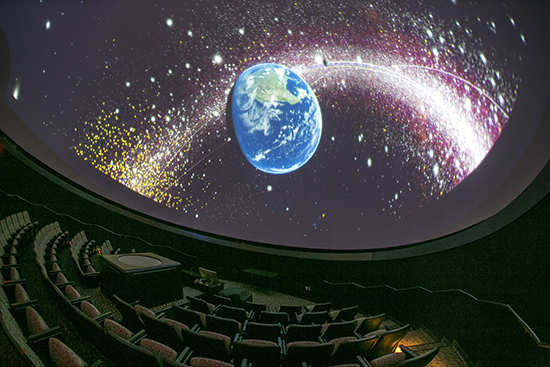 Posted by Mary Wimberley on 2014-12-04
A multimedia presentation, "The Star of Bethlehem," will be shown in Samford University's Christenberry Planetarium at 8 p.m. on Dec. 4-6 and at 4 p.m. on Dec. 7. The public is invited free of charge.
The hour-long presentation will discuss possible theories related to the famous star using astronomical, historical and biblical evidence, according to planetarium director David Weigel. 
"The show will provide an introduction to the Christmas season through reflection on the true reason for the season," said Weigel, adding that the 2014 version of the long-popular show includes some new elements that make it a fresh presentation.
Seating is on a first-come, first-served basis.  Doors open 30 minutes prior to each show.  The 94-seat planetarium is wheelchair accessible and is located in Samford's Propst Hall.
For information, contact Weigel at (205) 726-4139 or email planetarium@samford.edu. He also invites conversation on social media: #GetExcitedSU.