Published on September 3, 2014 by Zac Schrieber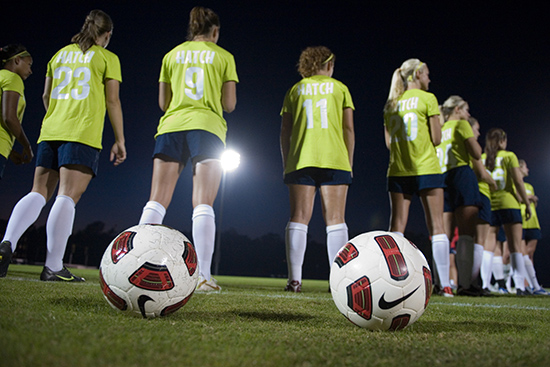 In its fight against pediatric cancer, the Samford University soccer team will host a special match dedicated to pediatric cancer survivors and those currently battling childhood cancer. The 4th annual "Kickin' It For Kids With Cancer" game will be held Sept. 5, as the Bulldogs host the Belmont Bruins in a key non-conference contest.
The match is scheduled to begin at 7 p.m. at the Samford Track and Soccer Complex, and the Bulldogs will wear special green jerseys throughout the game.  
The actual game-worn jerseys will be auctioned off in a "silent auction" during the match. The starting bid for each jersey is $50 and all proceeds will be donated to the Austin Hatcher Foundation for Pediatric Cancer. 
Additionally, the Samford athletics department is selling "Kickin' It For Kids" t-shirts for a $5 donation the week leading up to the match. Fans are encouraged to wear their t-shirts to the game in support of children and families affected by pediatric cancer. 
Samford's local restaurant partners are also chipping in with donations for the Austin Hatcher Foundation for Pediatric Cancer. Nothing But Noodles in Cahaba Village is hosting a week of percentage nights from Aug. 31 through Sept. 5, while the Chick-fil-A Wildwood location is hosting a percentage night on Sept. 4. 
For more information, please visit www.hatcherfoundation.org/kickin-it/ or contact Amy Jo Osborn at amjo@hatcherfoundation.org.