Published on March 13, 2014 by Cassady Weldon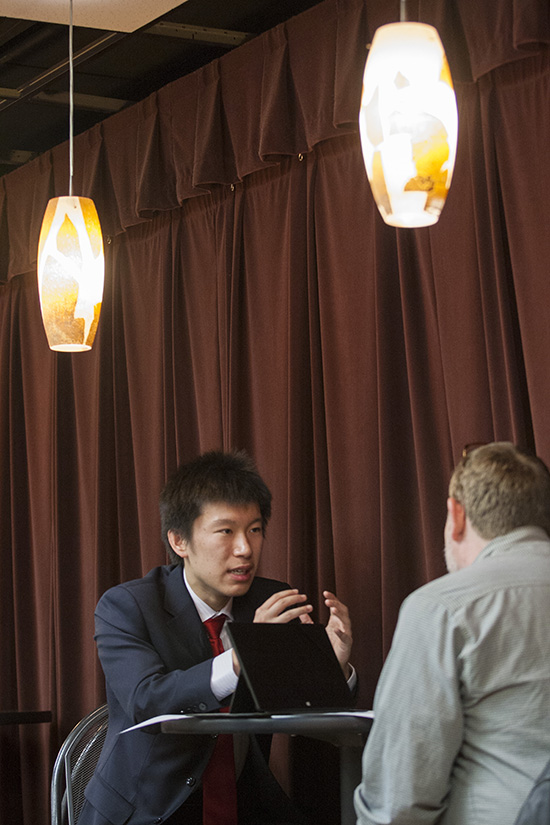 Samford University's Career Development Center hosted its annual Practice Interview Day March 12 to help students prepare and practice for future job interviews. 
"I've practiced every other part of the application process, and I feel like this is the next step," said Anna Stroud, a senior theatre major.
Practice Interview Day gives the opportunity for students to participate in several mock interviews with faculty and staff volunteers and receive immediate feedback on their performance and resume. Sixteen employees volunteered to assist with this year's effort.
"This helps you to prepare for future interviews, and allows you to get feedback on interview skills," said Tatum Loo, a senior fitness and health promotion major.
Brent Latta, career and job search counselor in the Career Development Center, coordinated the event.
"I like this event because it draws in students who don't normally use our services," said Latta. "It facilitates interaction with faculty and students who may not ever cross paths on campus."
The Career Development Center offers a wide range of tools to help equip students and alumni with the tools necessary for vocational exploration and professional development while connecting them to relevant career opportunities.
Find out more about the programs and tools offered by the Career Development Center at their website.
Cassady Weldon is a journalism and mass communication major and a news and feature writer in the Office of Marketing and Communication.