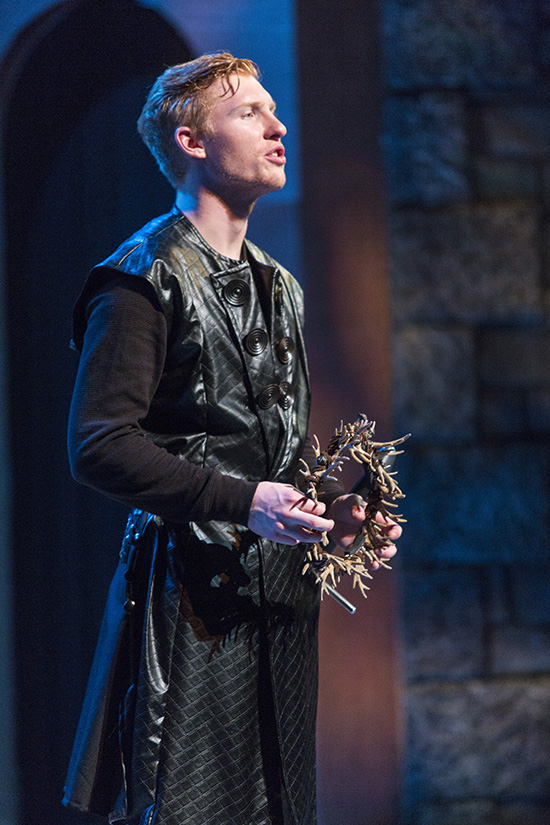 Posted by Philip Poole on 2014-11-03
By Emily Duval
 
Samford's Michael J. and Mary Anne Freeman Theatre and Dance Series will present "Macbeth," opening Thursday, Nov. 6. Macbeth is one of Shakespeare's most famous tragedies with the theme that even heroes are tempted and flawed.

The production will not be entirely true to the historical setting with characters dressed more contemporarily, according to director Mark Castle.

"The idea of the story is timeless, so we wanted to make our play look timeless. This is a story that is still real and engaging," said Castle, who is associate professor of theatre.

Macbeth was chosen because of its strong ties to the Core Curriculum students are learning about in the classroom. This is an opportunity for students and faculty to see the play the way Shakespeare wrote it.

"We chose Macbeth to make something academic a real and live experience for the audience. This is the link between academics and arts," said Castle.

The role of Macbeth will be played by junior theater major Addison Debter. Senior theater major Cory Wagener will play Lady Macbeth. Samford philosophy faculty member Dennis Sansom will play Duncan, King of Scotland, and theatre department chair Don Sandley is taking up the role of Old Siward.

Performances are Nov. 6-8 at 7:30, Nov. 9 at 2:30, and Nov. 13-14 at 7:30 in Harrison Theatre.. There will also be a 2:30 matinee on Nov. 14 for high school students.

Tickets are available at the Samford Box Office in Swearingen Hall or online at www.samford.edu/arts. Tickets are $12 for adults and $6 for students.

Emily Duval is a journalism and mass communication major and a news and feature writer in the Office of Marketing and Communication.