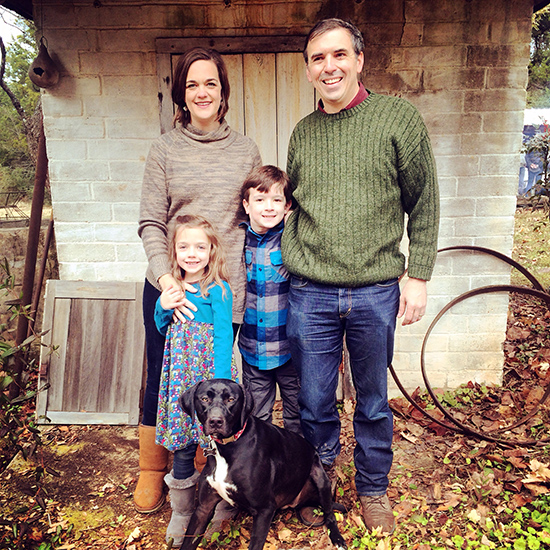 Posted by Philip Poole on 2014-12-10
By Cassady Weldon
The family of Renie Moss, Samford University's assistant dean of campus life, was presented with the Children's Tumor Foundation Strength and Honor Award at the national beNeFit Gala in Detroit, Michigan.
Moss's husband Philip and children Philip and Helen have all been diagnosed with neurofibromatosis (NF), a genetic disorder that causes tumors to grow on nerves throughout the body. The younger Philip has been particularly hit hard by NF.
"The journey that led to this moment is not one we would willingly walk. As newlyweds, our expectations did not include having to accept a genetic diagnosis that carried lifelong consequences," said Moss. "As parents, nothing prepared us for how to cope with the diagnosis of NF for not one, but both of our children."
The award was created to honor a patient or family that receives their diagnosis with strength and honor. The gala raised a record $3 million for the Children's Tumor Foundation, a non-profit organization that supports the search for effective treatment for NF.
Moss credits her involvement at Samford as a great source of strength for her and her family.
"So many Samford students and employees have stood with us and supported us at different stages of our journey," said Moss. "I appreciate working in a place that is truly a family, not just a paycheck."
Earlier this year, the Moss family and others organized a fundraising event at Birmingham's Railroad Park that netted more than $52,800 for NF research and involved dozens from the Samford community.
To see a video of the Moss family's journey and Renie's reflection on the award presentation go to http://www.ctf.org/item/strength-and-honor-award.html. 

Cassady Weldon is a journalism and mass communication major and news and feature writer in the Office of Marketing and Communication.