Published on October 21, 2014 by Philip Poole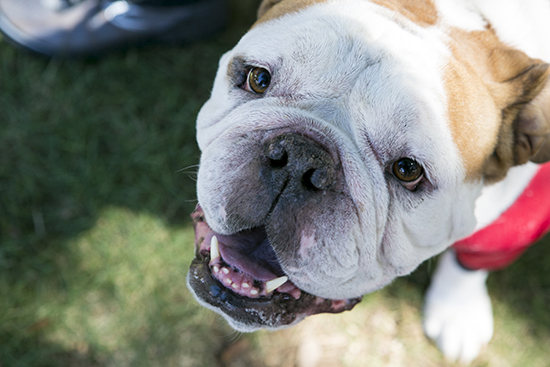 Voting has opened in the inaugural pet photo contest sponsored by the Samford Alumni Association as part of the 2014 Homecoming festivities. Sixteen finalists have been selected from more than 40 pet entries. The finalists, which include cats, dogs, a goat and a donkey, are raising funds for a specific scholarship or program area as part of the contest. 
Scholarships and funds that are being supported include Ida V. Moffett School of Nursing; Zeta Tau Alpha Delta Psi Legacy Scholarship; Alpha Delta Pi Scholarship; the Biology Department Fund; Orlean Bullard Beeson School of Education; Howard College of Arts and Sciences Excellence Fund; Samford Athletics; School of Public Health; Friends of Theatre and Dance; the McWhorter School of Pharmacy Student Relief Fund; Chi Omega Scholarship; and the English Department.
The winner will be designated as the official sidekick of Samford's bulldog mascot, Rex, for one year.
Help your favorite pet become Rex's sidekick by donating to their preferred fund or scholarship. Every dollar raised equals one vote. The pet that has earned the most votes by Nov. 1 at 1 p.m. will be named Rex's official sidekick in a special announcement during the homecoming football game.
All donations are tax-deductible.
To find out more about each finalist and to vote, go to alumni.samford.edu/petfinalists.