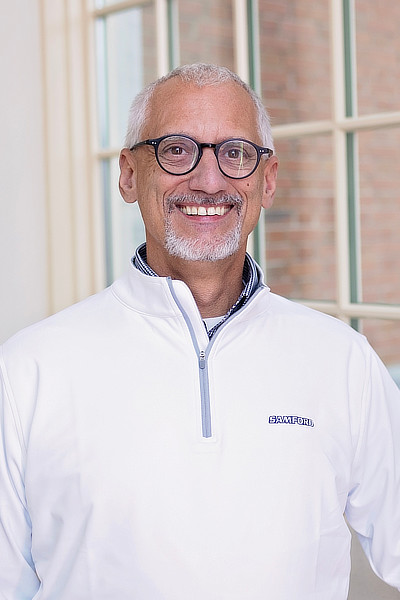 Posted by Kara Kennedy on 2014-05-01
Samford University's Brock School of Business faculty member Darin White was recently appointed the chair of the national American Marketing Association's Sports Marketing Special Interest Group. The group is an international academic body that is charged with expanding the knowledge base of the field of sports marketing as well as further developing the sports marketing academic community through activities which involved research, teaching and the practice of sports marketing. 
"This is a very prestigious honor to have one of our professors chosen to chair this position at the national level," said Howard Finch, dean of the Brock School of Business.  "Darin's passion for sports will make him very successful in this role." 
White joined Samford's Brock School of Business in 2009 as an associate professor in marketing. The Brock School established the sports marketing concentration and program in 2013. The program allows enrolled business students the opportunity to specialize in sports marketing. White was appointed the coordinator of the program at that time. 
White added, "I am looking forward to putting Samford University on the map in the area of sports marketing in my role with the American Marketing Association.  I am honored to have this opportunity to serve in this capacity."