Published on January 28, 2015 by Philip Poole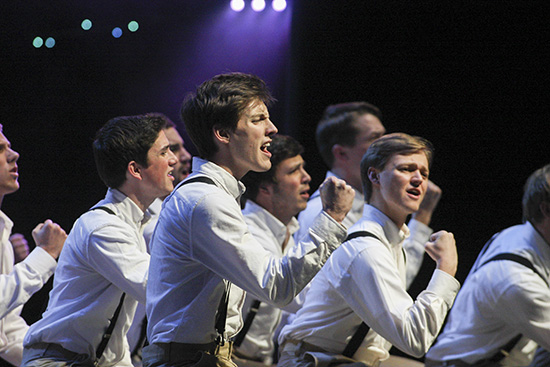 Tickets for Samford University's annual Step Sing go on sale at 9 a.m. CST Friday, Jan. 30.
There will be four performances of the student-produced show. Shows are at 7 p.m. Feb. 12-14 and 2 p.m. Feb. 14 in the Leslie S. Wright Fine Arts Center.
Tickets will only be available online for all performances, according to Beth Roller, Samford's director of student activities and events.
The coveted Sweepstakes Trophy and other awards will be presented at the conclusion of the Saturday evening performance.
In recognition of Step Sing's 65th performance, the university is providing free live streaming of the three evening performances. Alumni, parents and friends who cannot attend a live performance in Birmingham will have the opportunity to watch the performances.
Last year, more than 1,000 people watched the live stream of the Saturday evening performance, including students studying at Samford's London Centre who stayed up into the early morning hours to see the winners announced.
Roller noted that Step Sing is considered one of Samford's most cherished traditions. It began as a sing-along on the steps of Renfroe Hall at then-Howard College's East Lake Campus in 1951. In 1957, the college moved to its present location on Lakeshore Drive, bringing with it the tradition of Step Sing. In 1976, Step Sing moved to its current home in the Wright Center Concert Hall.