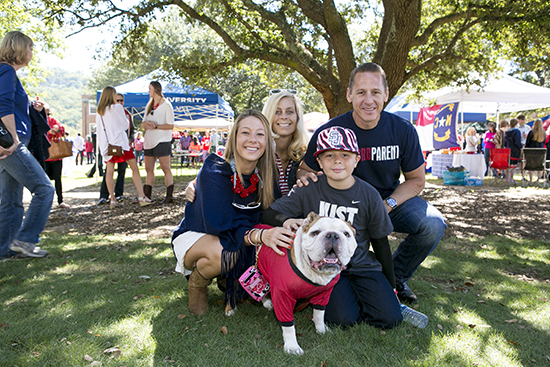 Posted by Philip Poole on 2015-03-11
By Jimmy Lichtenwalter 
Samford University has a variety of events in April for alumni and parents in five different cities. 
According to Molly McGuire, director of alumni programs, these events are important because they allow alumni and parents to stay connected to the university.  
Jacksonville, Florida
Thursday, April 9
Jacksonville, FL
Mitchell's Fish Market, 5205 Big Island Drive
5:30 – 8 p.m. EDT
Atlanta Area Young Alumni Event
Thursday, April 16
Atlanta Young Alumni Event
Smokebelly BBQ, 128 E. Andrews NW
7 p.m. EDT
Selma, Alabama
Thursday, April 16
Sturdivant Hall, 713 Mabry Street
5:30 – 8 p.m.
Samford Gives Back Day for Alumni and Families
Saturday, April 18
Earthly Treasures (Shelby Baptist Association Thrift Store), 275 Columbiana Square, Columbiana, Alabama
9 a.m. – 12 p.m. (meet at site location)
Jasper, Alabama, Dogs for Dogs Event
Tuesday, April 21
Musgrove Country Club, 916 Country Club Road
5:30 – 8 p.m.
African American Alumni and Friends Luncheon
Friday, April 24
The Club, 1 Robert S. Smith Drive, Birmingham
12 p.m.
Jimmy Lichtenwalter is a journalism and mass communication major and a news and feature writer in the Office of Marketing and Communication.