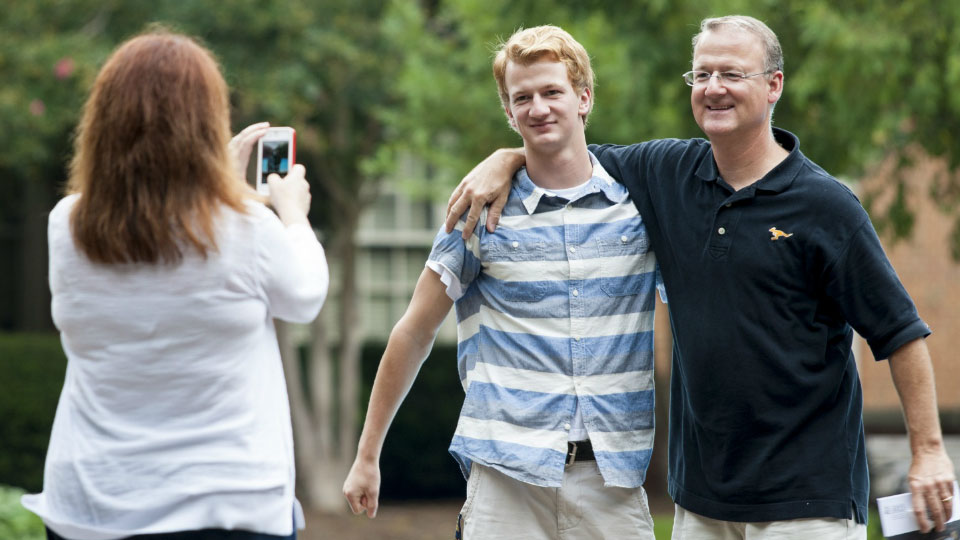 Posted by Philip Poole on 2015-04-01
By Jimmy Lichtenwalter 
This month will see the launch of Samford University's first local chapter of the Samford Parents Association. The launch is April 7 in Birmingham with a Baseball Night Out.
Parents will gather for a pregame event at 5 p.m. in Pete Hanna Center, followed by the Samford vs. University of Alabama baseball game at 7 p.m.
Advance registration for the Birmingham event can be made online. 
Parent chapters will give parents of current and former Samford students a way to get involved with the university, according to Susan Doyle, Samford's director of parent programs. It is important that parents stay connected to the campus and are able to support the university in any way they can. 
"So many parents say to me 'If there is anything I can do to help, please let me know,'" Doyle explained. "Parent chapters are going to be a great way for parents to put feet to the desire to be involved and to support their students and the university in some creative, fun ways." 
Birmingham will be the first chapter to launch with Dee Park, a 1986 Samford graduate and mother of current student Nelson Park, as leader. The plan is to have chapters in cities across the south including Dallas, Nashville, Atlanta and Orlando, Doyle added. 
Parents automatically are members of the Samford Parents Association, and all parents of Samford students are encouraged to participate in parent chapters, Doyle added.
Jimmy Lichtenwalter is a journalism and mass communication major and a news and feature writer in the Office of Marketing and Communication.