Published on April 22, 2015 by Bailey Fuqua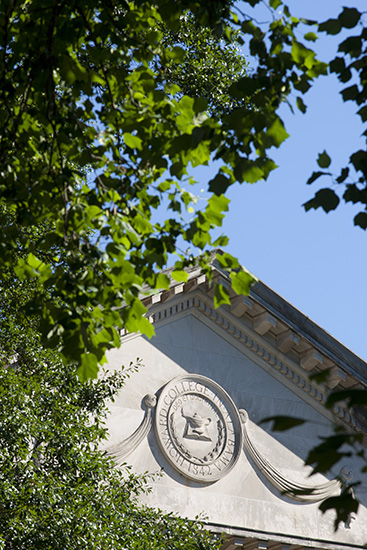 Nine students have been selected to serve on Samford University's Student Government Association Executive Board for the 2015-16 school year. The SGA student senate approved the appointments April 14, following campus-wide elections. The new officers will be sworn in during SGA Inauguration April 28.
Laura Ann Prickett, a junior political science and English double major from Decatur, Alabama, will serve as SGA president. Prickett served on Freshman Forum and two terms on senate as the chair of the Academic Affairs Committee.
"I am honored and humbled to serve the interests of my fellow students as the SGA president for the upcoming term, said Prickett. "I look forward to being a part of a productive and growing year for Samford!"
Prickett will serve with three other elected positions and five appointed positions as the Student Executive Board.
Other elected officers are:
Garrett Greer, vice president for senate. Greer is a junior political science major from Signal Mountain, Tennessee, and will oversee student senate.
Catherine Guardabassi, vice president for events. Guardabassi is a junior JMC major from Fort Lauderdale, Florida, and will oversee the Student Activities Council.
Juliette Stanley, vice president for development. Stanley is a sophomore music major from Leighton, Alabama, and will oversee Freshman Forum and the class officers.
The appointed officers are:
Chris Griesedieck, chief justice. Griesedieck is a junior JMC major from Saint Louis, Missouri, and will oversee the Student Judiciary Council.
Fernanda Herrera-Vera, chief of staff. Herrera-Vera is a sophomore international relations major from Ohatchee, Alabama, and will help coordinate work for SEB and oversee the Presidential Advisory Council.
Rachel Sinclair, press secretary. Sinclair is a sophomore JMC major from Birmingham, and will oversee all communication and marketing for SGA.
Michael Taylor, treasurer. Taylor is a junior finance and economics double major from Nashville, Tennessee, and will work with the different branches of SEB and student organizations on funding.
Walker Edmondson, chaplain. Edmondson is a junior religion major from Oneonta, Alabama, and will provide spiritual leadership in SGA.
Bailey Fuqua is a journalism and mass communication major and a news and feature writer in the Office of Marketing and Communication.