Published on April 21, 2015 by Bailey Fuqua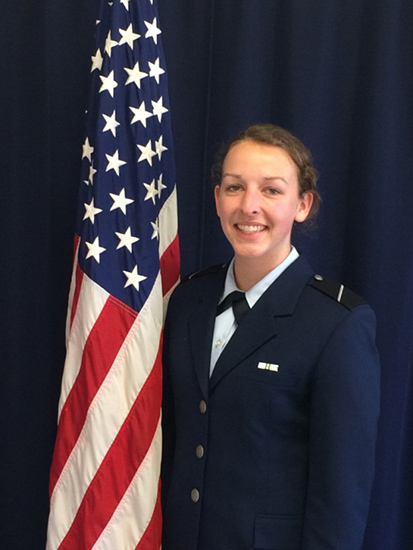 Sarah Duke, a Samford University sophomore biochemistry major from Glendale, Arizona, has been awarded a $100,000 Air Force ROTC scholarship. Upon graduation, Duke will have the opportunity to become an active duty Air Force officer.  
"This scholarship has been such an answer to prayers and it just goes to show that God is so faithful," said Duke. "This scholarship will allow me to not have to worry about finances but focus on my classes." 
Duke joined Air Force ROTC in 2014 with the goal of becoming an Air Force physician. For the remainder of her time at Samford, she will attend ROTC classes and learn the skills needed to become an Air Force officer. Duke plans to apply to medical school and to the military's Health Profession Scholarship Program to help fund her medical degree.  
"The Air Force offers so many opportunities and whether I become a doctor or not I am looking forward to taking advantage of all the great things the Air Force offers," said Duke. 
AFROTC Detachment 012, based at Samford University, serves the entire Birmingham area and welcomes students from Samford, the University of Alabama at Birmingham, Miles College, Jefferson State Community College, the University of Montevallo and Birmingham-Southern College. 
Bailey Fuqua is a journalism and mass communication major and a news and feature writer in the Office of Marketing and Communication.