Published on May 5, 2015 by William Nunnelley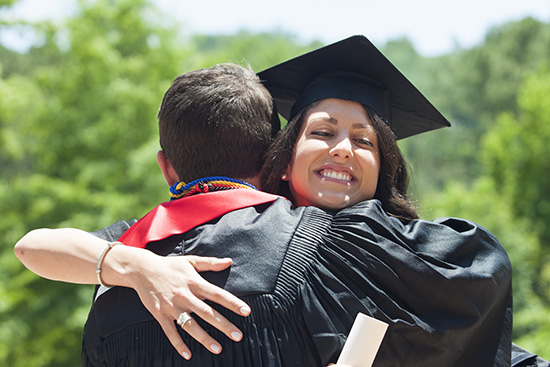 Samford University expects a graduation class approaching 1,000 seniors during commencement activities in May. Beeson Divinity School will hold its commencement and service of consecration in Hodges Chapel. All other programs will be in Wright Center. The schedule follows:
Wednesday, May 6
* 11 a.m. Beeson Divinity School, Travis Coleman, senior minister, First Baptist Church, Prattville, Alabama, and president, Alabama Baptist State Convention
Thursday, May 14
* 6 p.m. McWhorter School of Pharmacy, Lucinda Maine, executive vice president and CEO, American Association of Colleges of Pharmacy
Friday, May 15
* 12 p.m., Brock School of Business, Bill Stevens, recently retired CEO, Motion Industries, and chair, Samford University board of trustees
* 3 p.m. College of Health Sciences, Nena Sanders, associate provost, Samford University College of Health Sciences
* 6 p.m. Cumberland School of Law, Woodrow Hartzog, associate professor of law, Cumberland School of Law
Saturday, May 16
* 10 a.m. School of the Arts and Orlean Bullard Beeson School of Education, Micheal Flaherty, president, Walden Media
* 1 p.m. Howard College of Arts and Sciences, Brad Creed, provost and executive vice president, Samford University
All 2015 Commencements will be live streamed in high definition. The programs will be available for replay on the Samford website three weeks after graduation.
Other Commencement Weekend activities will include the Samford Air Force ROTC Commissioning Ceremony, Thursday, May 14, at 2 p.m. in Hodges Chapel; the Ida V. Moffett School of Nursing Pinning Ceremony, Friday, May 15, at 10 a.m. at Shades Mountain Baptist Church; and the Graduating Senior Art Exhibit Reception, Saturday, May 16, following the 10 a.m. commencement program in Swearingen Hall Art Gallery.