Published on August 24, 2015 by William Nunnelley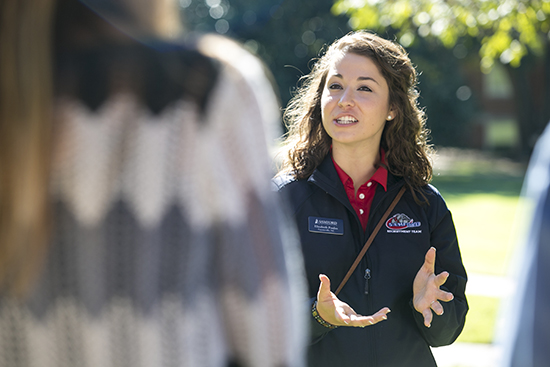 Samford University will host a series of Senior Preview Days this fall for prospective students. The programs will enable high school seniors to explore the Samford campus with student tour guides, talk with current students and faculty in their academic interest area, and cheer on the Samford football team against Southern Conference opponents.
Senior Preview Days are scheduled on the following Saturdays (football opponent in parentheses):
Sept. 19 (Chattanooga)
Oct. 17 (The Citadel)
Oct. 31 (Furman)
In addition to tours, the Preview Day schedule will provide opportunities for students to learn about the application and financial aid process, enjoy student panels and experience Samford tailgating before the football game.
Senior Preview Days start with check-in at 7:30 a.m. and conclude with the football game.  For registration information, visit www.samford.edu/previewdays.