Published on September 1, 2015 by William Nunnelley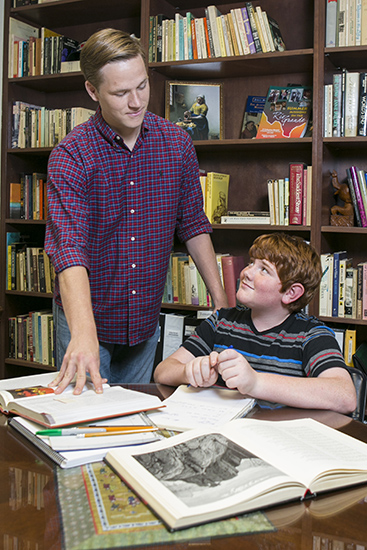 Samford University is beginning a new honors program designed for students interested in service: the Micah Fellows Program for Christian Service and Community Engagement. Developed by Samford's University Fellows Office and Mann Center for Ethics and Leadership, the four-year program is grounded in the wisdom of Micah 6:8: "He has shown you, O mortal, what is good. And what does the Lord require of you? To act justly, and to love mercy, and to walk humbly with your God."
Micah Fellows commit to working in specific low-income neighborhoods of Birmingham while at Samford, said Bryan Johnson, director of the University Fellows program. To support their service initiatives, they will take recommended course work in a variety of disciplines and a series of cadres that cover conceptions of justice, mercy and humility.
The Micah Fellows program will begin fall 2016.
This distinctive new initiative will attract high-caliber students to Samford while supporting the university's mission to foster "academic, career, and ethical competency while encouraging social and civic responsibility, and service to others," said Johnson.
He said the program would emphasize Birmingham's distinctive role in the progress of human and civil rights and would integrate curricular and co-curricular learning methods. Program components include an immersion experience in a low-income community, internships in the Birmingham area, a service abroad experience and a capstone grant-awarding project for local service agencies.
University Fellows associate director Caroline Janeway will coordinate the Micah Fellows program. Interested students may apply at samford.edu/programs/undergraduate/micah-fellows.
For further information, please contact Janeway at cmwilli3@samford.edu.