Published on October 7, 2015 by Philip Poole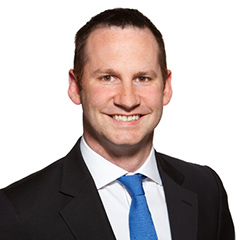 By Emily Duval
International relations expert Luke Coffey will be the next speaker for the Samford Committee on Foreign Relations Tea and Topic event. Coffey will speak from 3-4 p.m. on Oct. 8 in Room 111-South of Samford's Divinity Hall. 
Coffey will speak about NATO and the European Union in trans-Atlantic and Eurasian security. Currently based in Washington, D.C. with the Margaret Thatcher Center for Freedom, Coffey will share his thoughts about how the United States and Great Britain can lead and change the world. 
Coffey is a Margaret Thatcher Fellow at the Heritage Foundation and writes on trans-Atlantic relations. He focuses particularly on the defense and security matters involving the role of NATO and the European Union. Coffey was also the only non-United Kingdom citizen appointed by Prime Minister David Cameron to advise senior British ministers at the UK Ministry of Defense.  During his time with British Defense Secretary Liam Fox, Coffey helped shape British defense policy relating to transatlantic security. 
The Samford University Committee on Foreign relations gives a non-partisan forum for Samford students, faculty and alumni to engage with foreign policy practitioners in person, according to Michael D. Morgan, assistant to the president at Samford. The Samford committee works closely with the support of the Birmingham Committee on Foreign Relations. 
The Oct. 8 event is free, but advance reservations are requested because of space limitations. 
Emily Duval is a journalism and mass communication major and a news and feature writer in the Office of Marketing and Communication.