Published on January 22, 2016 by Aly Hathcock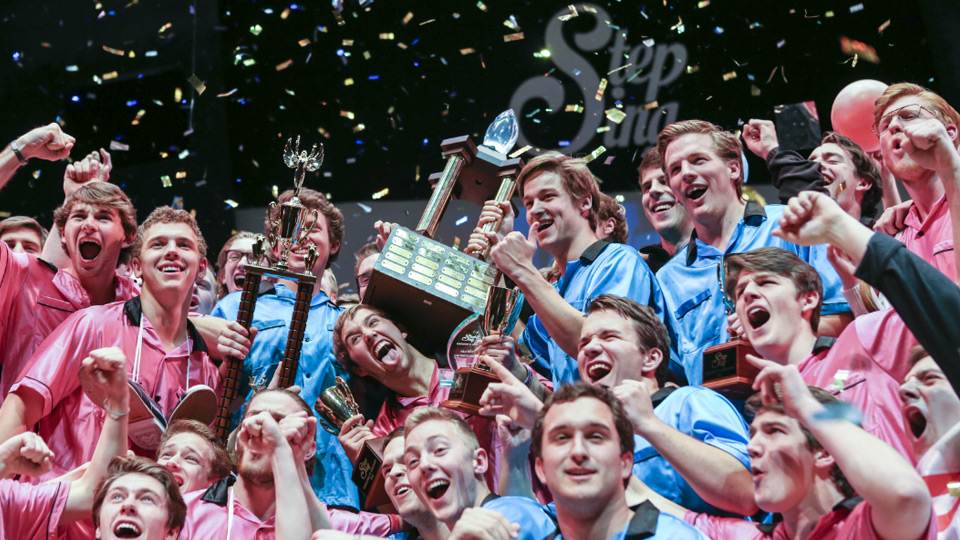 Tickets for Samford University's annual Step Sing go on sale at 9 a.m. CST on Friday, Jan. 29.
There will be four performances of the student-produced show. Shows will be hosted at Leslie S. Wright Fine Arts Center Feb. 11–13 at 7 p.m. and 2 p.m. Feb. 13.
Tickets will be available only online. Orchestra level seats are $25, and tickets in the balcony are $30.
Before Friday night's show, the Office of Alumni Programs will be hosting a "Relive the Glory Days!" alumni reception 5:30–7 p.m. in Jane H. Brock Hall adjacent to Wright Center. Former Step Singers will be able to enjoy desserts and refreshments, Step Sing memorabilia — including costumes from previous shows — and the filming of the live stream countdown show. Advance reservations are requested for the reception.
For those who are not able to come attend a Step Sing show in person and want to watch the performance via live stream, register your watch party with the Office of Alumni Programs, and it will send you some items to make the event a festive occasion. The first 20 people to register will also receive a free Step Sing T-shirt. The live stream will be available for the Thursday, Friday and Saturday evening performances. Though the shows start at 7 p.m. CST, the live stream countdown show will begin at 6:30 p.m.
The Step Sing season will commence at Banner Drop on Sunday, Jan. 24, at 8 p.m. in Bashinsky Field House and will end with the presentation of the coveted Sweepstakes Trophy at the conclusion of the Saturday evening performance.
Step Sing has been a Samford tradition for 65 years. What started as a sing-along on the steps of Renfroe Hall at the Howard College East Lake Campus in 1951 has evolved into a cherished Samford tradition that brings together not just students, but prospective students, employees, alumni and the Birmingham community.
Aly Hathcock is journalism and mass communication major and a news and feature writer in the Office of Marketing and Communication.