Samford Online students can expect an educational experience anchored in Christian understanding, world class faculty and a commitment to ensuring quality online content and delivery.
Advantages of Samford Online Programs
Nationally recognized graduate degree programs in nursing, business, legal studies and education.
Flexible online Bachelor of Arts in Organizational Leadership or Liberal Studies for contemporary learners balancing the demands of family and career.
A blend of on-campus learning opportunities for networking and peer engagement.
Samford University is intentional about extending our Christian mission to online students with the infusion of co-curricular spiritual growth opportunities throughout many online classrooms.
Samford is committed to ensuring quality in all online offerings. Samford University is a Quality Matters (QM) subscribing institution. As a subscribing institution, Samford faculty and staff are provided access to the fully annotated QM Rubric and the QM Course Review Management System (CRMS). QM is a peer review process designed to certify the quality of online and blended course design. QM is a leader in quality assurance for online education and has received national recognition for its peer-based approach and continuous improvement in online education and student learning. Samford's review process includes three levels, each incorporating various elements of QM standards. Learn more about QM.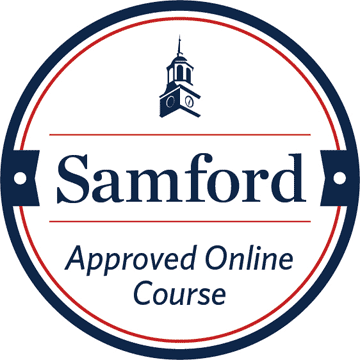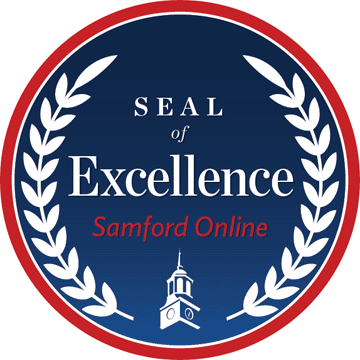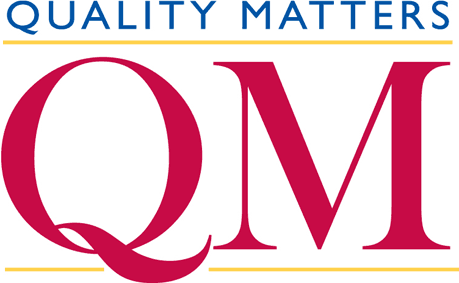 Online Course Review Process
Samford University has three levels of approval for online courses: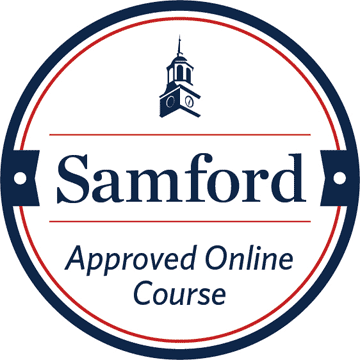 Samford Approved Online Course
This internal level of approval includes a broad application of the eight QM general standards plus Samford's credit hour policy. This review is conducted by one of Samford's QM trained Instructional Designers.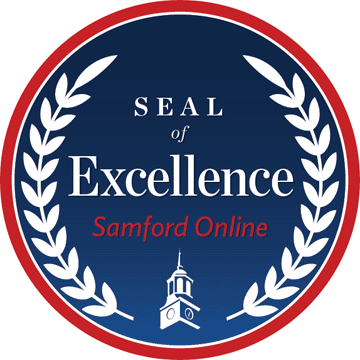 QM Essentials Seal of Excellence
This internal level of approval is achieved when the course meets all 23 QM Essential standards plus Samford's credit hour policy. This review is conducted by a two-person review team trained in applying the QM rubric and at least one of the two members certified as a Peer Reviewer or Master Reviewer.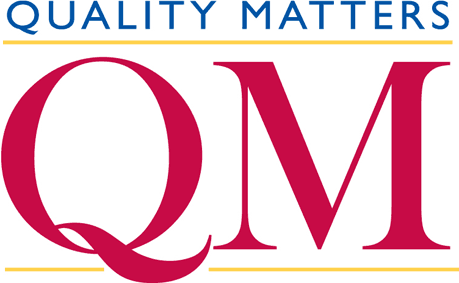 QM Certified Course
This level of approval is achieved when the course meets all 42 QM standards and Samford's credit hour policy. This official review can occur through either an internal or external QM peer review process. This review is conducted by a three-person peer review team consisting of a Master Reviewer, an External Reviewer and a Subject Matter Expert, all of whom are certified QM Peer Reviewers.
To initiate the course review process, start by accessing the Instructional Design Resources course in Canvas (requires login). This course contains the fully-annotated QM rubric and a description of the instructional design and course approval process. For further assistance please contact samfordonline@samford.edu.
Online Programs and Degrees
Samford has been consistently ranked among the top colleges and universities in our peer group for three decades. We are the highest Forbes Inc. ranked university in Alabama and U.S. News & World Report ranked us third in the South among regional universities. We are also nationally ranked by Kiplinger's Personal Finance. Students enrolled in one of Samford's online programs benefit from this national recognition and commitment to excellence. Prospective students should go to individual program websites for specific information regarding the online or hybrid format.
Undergraduate
Graduate/Certificate
Brock School of Business
Cumberland School of Law
Orlean Beeson School of Education
School of Public Health
Moffett & Sanders School of Nursing
Howard College of Arts & Sciences
Student Services
Samford's student services are available to support online, hybrid and on-campus faculty and students, regardless of their physical location. This student services listing provides a convenient list of resources available and how each resource can be accessed by students enrolled in online offerings.
Academic Success Center
The Academic Success Center provides academic consultations online and outside of regular business hours (posted on website) upon request. These consultations can be in-person or via phone, email, or WebEx to help students identify academic goals and locate the needed resources to meet those goals. Additionally, several resources are posted online and are accessible to all students. These include: free tutoring schedule (online support may also be available during these times based on tutor availability and upon request); private tutor list in various subjects; study tips and resources, including links to Dr. Chew's "How to Study" video series on YouTube; links to other areas of student support where referrals are needed.
Career Development Center
The Career Development Center's resources are available to students located on campus, those enrolled in online programs, and alumni. Online assessments and resources, a virtual career library, resume examples, job postings, and more are accessible through the department's website.
In addition, career counselors are available for telephone and WebEx meetings, including mock interviews, on an as-needed basis.
Samford University Library
The University Library provides a range of resources and services in support of online students. Resources available to students include access to video tutorials that cover how to use the online catalog, electronic databases, citing sources as well as how to construct search strategies. Additionally, students may click the "Ask Us" button on this or any library page in order to ask questions via chat, email, text, telephone, or schedule a consultation related to library research and services. Links to services such as interlibrary loan and checkout are also covered on this page.
Communication Resource Center
The Communication Resource Center (CRC) offers free tutoring for Samford students in oral and written communication as well as support for developing and improving critical thinking skills. Students are encouraged to schedule appointments at samford.mywconline.com. Students in online programs may opt for online appointments through the same link and can upload files for the tutor to review.
Counseling Services
The Office of Counseling Services and Wellness Programs (C&WP) provides face-to-face mental health counseling for all Samford University students. Some of the areas of assistance include adjustment to college, personal exploration/growth, managing anxiety, relationships, substance abuse and psychotherapy. We maintain an up to date resource list online, which outlines various services and providers a student may need for ongoing and specific mental health issues in the larger Birmingham area.
For distance and online students who cannot travel for a face-to-face session, our office additionally provides phone consultations for brief assessment and referral purposes in and beyond Birmingham, AL. The National Suicide Hotline (1-800-273-8255) and local Birmingham Crisis Center (205-323-7777) provide 24/7 phone counsel for suicidal individuals in crisis, as well as Rape Response resources and counsel (205-323-7273).
Accessibility and Accommodations
Samford Online students who wish to request accommodations may visit Accessibility and Accommodations' website for information regarding the steps in the registration process and to complete the application for accommodations. Accessibility and Accommodations is available to meet with students via telephone, WebEx or other accessible platforms. Students are encouraged to contact the office at 205-726-4078 or disability@samford.edu with any questions.
Technology Services
All Samford students have access, free of charge, to two collaboration suites, G Suite for Education and Microsoft Office 365. Both suites provide collaboration space for students to work with each other and with faculty. Both also provide unlimited document storage in the cloud, accessible from anywhere.
MS Office 365 includes the full Office Suite, Word, PowerPoint and Excel (downloadable to a student's personal computer), as well as OneNote, OneDrive, Yammer and Teams. G Suite for Education provides student email by Gmail, Calendar, Classroom, Contacts, Google Drive, Docs, Forms, Groups, Sheets, Sites, Slides, and Vault. All students also have access to online mathematics software - Mathematica, SAS, SPSS and Minitab.
Students and faculty have access to Canvas, the university learning management system, online and through the Canvas mobile app. Canvas can be used for course delivery and support, online testing and grade management. Canvas Studio is available to assist with and support video content. Web and videoconferencing are provided centrally through WebEx. Additionally, many classrooms on campus are fitted with Echo360 lecture capture devices. Echo360 video content can be uploaded through Canvas Studio into Canvas or may be accessed directly from Echo360 in the cloud.
Other online course management tools include Qualtrics Research, a cloud-based survey instrument, Respondus for exam creation and management, and Turnitin for plagiarism detection, online grading and peer review.
The Samford Service Desk is available 24 hours, 7 days per week, 365 days per year for students as well as faculty and staff at 205-726-2662 or through email at support@samford.edu. After normal business hours, calls to the Service Desk automatically roll to the off-site help desk to assist with tier 1 issues and/or to escalate system outages or issues that affect multiple callers.
Samford Bookstore
The Samford Bookstore offers Bulldog gear and course-required materials, available in-store or online for shipping or in-store pick-up. Textbooks are available often in used and for rent or purchase.
Spiritual Life
The Office of Spiritual Life provides online Convocation credit options for online-only students in the form of recorded lectures and other programs on iTunes U.