Published on February 23, 2016 by Rachel Sinclair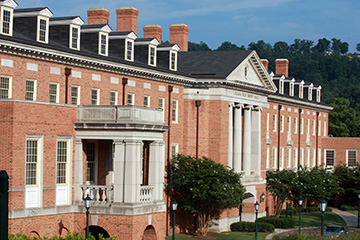 Samford University's third annual STEM Summit for girls took place Feb. 20, where girls in grades 7–12 learned about careers in science, technology, engineering and math. 
Briana Kinsey cohosted the event with Samford's Office of Diversity and Intercultural Initiatives. Kinsey graduated from the University of Alabama with a degree in biology and aspires to become a pediatric endocrinologist. She helped with the event in her role as Miss Leeds Area, a part of the Miss America organization. 
"As someone who majored in a STEM-related field, I noticed when I looked around the classroom that there were not a lot of girls — especially who looked like me — who were interested in biology or other sciences," Kinsey said. "I wanted to show them that science, math and technology isn't intimidating or scary." 
The students had the opportunity to learn from 11 female professionals, including a chemical engineer, a pharmacist and a mishap investigation specialist for NASA. 
Sherri Ross, an Amazon Web Services product owner at TekLinks, presented a workshop on coding. 
"[Information technology] is not a very popular subject among women," Ross said. "I'm usually the only girl at the table, but I provide a unique voice." Ross added that she hoped to teach the girls to "show the guys that we are just as smart as they are." 
Kinsey remembers one student from the 2014 conference who initially had little exposure to STEM careers. The student left the conference with a scholarship to a STEM camp, and now she is majoring in a STEM-related field. 
"She said she never really had exposure to that when she was in school, so we are excited that she was able to do that here," Kinsey said. 
Kinsey reported that 58 students from 43 registered for the 2016 conference. "We're really proud to see the growth and excited for the girls to keep coming back," she added. 
Rachel Sinclair is a journalism and mass communication major and a news and feature writer in the Division of Marketing and Communication.