Published on March 2, 2016 by Katie Stewart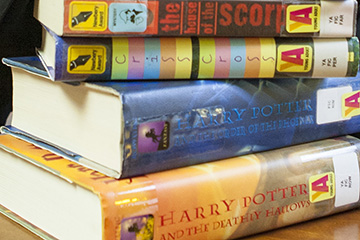 Read Across America, a National Education Association event, is Feb. 29 through March 4. It is a week anchored around Dr. Seuss' birthday where teachers across the country celebrate reading.
In support of the Curriculum Materials and Technology Center (CMTC), Samford University's Orlean Bullard Beeson School of Education is participating in a giving campaign to gain resources for the CMTC during Read Across America week.
Samford education students use the CMTC daily for lesson planning, group projects, individual studying and as a hub to build community among the school.
While the event is anchored around Dr. Seuss' birthday, students and teachers alike are encouraged to use a variety of books and resources to build up readers of all ages.
Samford University's teacher education students plan curriculum around this week each year to help engage and motivate children and teens to become active readers through various events throughout the week.