Published on April 6, 2016 by Sean Flynt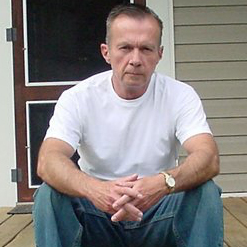 Author Donald Ray Pollock will read his work at Samford University April 11 as part of the  BACHE Visiting Writers Series. The reading, in the Howard Room of University Center, will begin at 7 p.m. and conclude with audience Q&A, book signing and reception.
Pollock was born and raised in rural Ohio and worked for more than 30 years at the Mead Paper Corporation before completing a B.A. and M.F.A. degree in writing. He followed his acclaimed 2008 collection of short stories, Knockemstiff, with the 2011 novel The Devil All the Time. A second novel, The Heavenly Table, will be published this summer.
Pollock's writing is vivid and gritty, set in the landscape with which he is so familiar. He does not shy away from controversial subject matter or topics; his writing viscerally describes a world that many may wish to avert their eyes from. But his writing is skillful, offering realistic snapshots of a troubling but recognizable cast of characters.