Published on May 19, 2016 by Kristen Padilla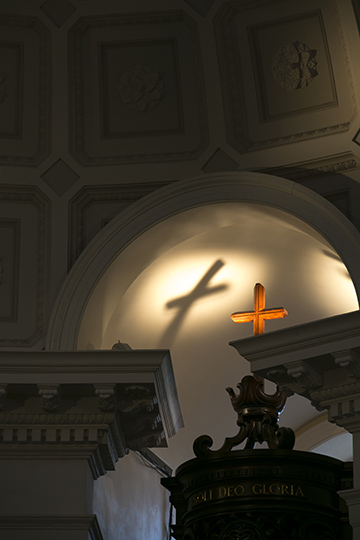 Samford University has announced a new missions certificate through Beeson Divinity School beginning in fall 2016.
Students interested in intentional training in cross-cultural ministry and who pursue a Master of Divinity (M.Div.) degree can now earn a missions certificate. To complete the certificate, students will be required to take three missions courses and complete two cross-cultural practicums in addition to meeting all other components of the M.Div.
"The missions certificate is designed to work within Beeson's existing curriculum to provide maximum impact for cross-cultural ministry," said David Parks, director of Samford University's Global Center. "We aim for this certificate to help students better bridge the gap from seminary to the mission field."
Divinity Associate Dean Grant Taylor said, "We are confident that Beeson's faculty, evangelical convictions and personal approach will prepare students for a lifetime of effective cross-cultural ministry. The missions certificate reflects that confidence."
Those pursuing a missions certificate also will be able to take advantage of the Global Center, a hub of resources to equip  students for missions, and to build awareness of the global Christian cause and community. The Global Center does this in many ways, most notably through  two annual mission-focused lectures: Go Global and World Christianity Focus Week. The center also provides weekly opportunities to learn about missions through Global Voices and to build relationships with internationals through International Lunch Club.   
For more information about the missions certificate and Global Center, go to www.beesondivinity.com/globalcenter or contact David Parks at daparks@samford.edu.