Published on May 25, 2016 by Philip Poole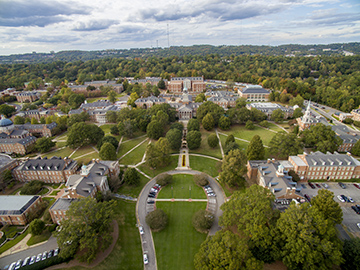 Samford University is hosting events at two national Baptist gatherings in June.
Kevin Blackwell, assistant to the president for church relations, will host a reception for alumni and friends during the Southern Baptist Convention annual meeting in St. Louis. The June 15 dessert reception is 2–3 p.m. in room 280 of America's Center, the convention venue.
"This is a wonderful opportunity to fellowship with others in the Samford community who dedicate their lives to ministry and to hear about all of the exciting things happening on campus," Blackwell said.
Michael Wilson, director of Samford's Center for Congregational Resources, will host a reception for alumni and friends during the Cooperative Baptist Fellowship General Assembly in Greensboro, North Carolina. The reception begins at 5 p.m. June 23 in Imperial Ballroom F of the Sheraton Greensboro Hotel. The reception will include heavy hors d'oeuvres, Wilson said.
Matt Cook, a 1993 Samford graduate, is serving as national moderator for CBF at this year's General Assembly.
Both events are free, but advance reservations are requested.