Published on June 15, 2016 by Philip Poole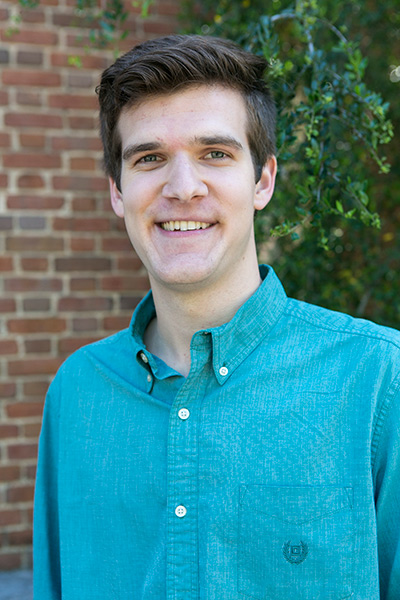 by Erin Bognar 
Stone Hendrickson, a senior University Fellow and English and classics double major, from Edmond, Oklahoma, is Samford University's 2016 Student Employee of the Year. Nine students were nominated from across campus and were honored at a reception recently. 
Hendrickson is involved with many departments and has many leadership roles at Samford, including his continuous role as an SGA senator and the chair of SGA Senate Code Laws. His recent recognition comes from his role as the student assistant in Samford's Academic Success Center (ASC).   
"He makes our office operate so much easier," said Victoria Smith, assistant director of the ASC. "He takes initiative to handle projects and shows leadership in all that he does for us." 
The ASC oversees the Foundations courses, and provides free on-campus tutoring and academic resources and assistance to all Samford students. 
"I am thankful to work in an excellent environment with supervisors who enable me to work productively and who help me learn professional skills," Hendrickson said. 
After obtaining his undergraduate degree, he plans to attend law school and pursue a legal career.  
The Student Employee of the Year selection and recognition begins at the university level and moves on to regional and potential national recognition administered by the National Student Employment Association. 
Erin Bognar is a journalism and mass communication major and a news and feature writer in the division of marketing and communication.