Published on June 29, 2016 by Philip Poole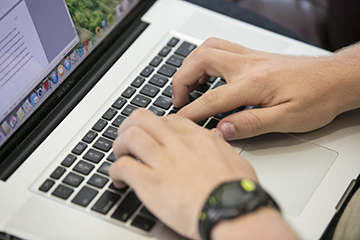 by Erin Bognar 
The Samford Network, an extension of the Samford University Alumni Association, is launching a new career webinar series in July as a free resource for all Samford alumni. 
The first webinar will be held on Tuesday, July 19, at 11:30 a.m. CST. 
Dylan Scroggins, a 2009 Samford alumnus, will lead a discussion on how to prepare for a job interview, what to do during the interview and the best way to follow up. 
Scroggins brings a wealth of knowledge on the topic as he currently works as the lead recruiter at FireSeeds, a Birmingham-based recruiting and leader development consulting firm. 
"Our hope is that this webinar will attract Samford alumni of all ages — from recent graduates just entering the job field to alumni who are looking to grow into a new position or progress within a company," said Casey Ramey, director of alumni programs. 
The webinar will run for approximately 30 minutes with an opportunity for questions at the end, Ramey added. 
"We are excited at the opportunity of this online platform and the idea that alumni from around the world can log in and learn from one another," said Ramey. 
The webinar series will continue this year with sessions taking place every other month. 
Erin Bognar is a journalism and mass communication major and a news and feature writer in the Division of Marketing and Communication.