Published on June 28, 2016 by Ashley Smith and Erin Bognar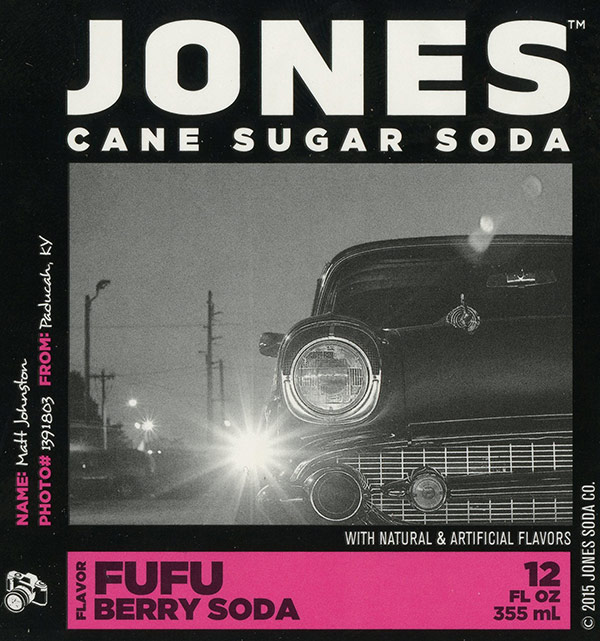 The artwork of Matt Johnston, a senior art major at Samford University, is being featured this summer by Seattle-based Jones Soda Company.
Johnston submitted 15 photos last summer to Jones Soda Company with hopes of his photos being used on the company's products. Four of his submissions were selected for labels on bottles of Jones Black Cherry, Strawberry Lime, Green Apple and Fufu Berry sodas.
Johnston has asked the Samford community to track bottles with his labels, and to post photos on Facebook and Instagram and mention #samfordu.
The 20-year-old company features customer-submitted photos on their products.
The labels have Johnston's name and hometown of Paducah, Kentucky, printed along the left edge. The images include water drops on a CD, a motorcycle in front of the Paducah floodwall murals, a classic car in front of Parker's Drive-in and light painting technique with Johnston appearing to jump through a sphere.
An accomplished artist, Johnston is participating in shows in Atlanta, Birmingham and Paducah this summer. Samford art faculty members Joe Cory and Stephen Watson also are participating in the Atlanta show. 
Johnston's work was recognized at the Samford student juried art show this spring. 
He has been taking photos for six years, and the photos that Jones Soda Company selected show a progression of his work. All of the photos were taken in his hometown over a 3–4-year period.
Johnston's photos can be found on Jones Soda Company's photo gallery website.
Ashley Smith is the marketing and communication coordinator for Samford Arts.
Erin Bognar is a journalism and mass communication major and a news and feature writer in the Division of Marketing and Communication.