Published on July 27, 2016 by Ashley Smith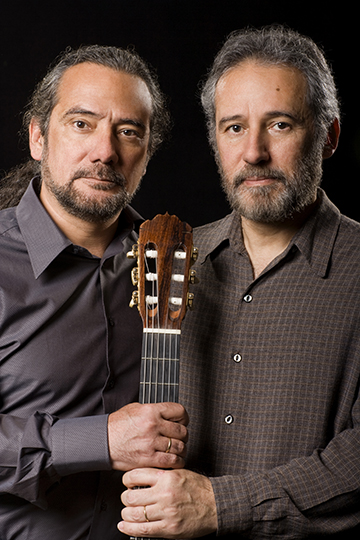 Samford Arts continues the tradition of bringing inspiring talent to the Samford campus through the generosity of Davis Architects. Since 2008, Samford has partnered with Birmingham-based Davis Architects to provide exposure to world-renowned artists.
According to School of the Arts Dean Joseph Hopkins, one of the most important aspects of the guest artists' series is to expose students to the world's best talents. "Hearing these professionals' stories allows students to envision their own futures," said Hopkins. "From the preeminent piano trio to the brilliant artist who opened Brock Hall 10 years ago to the world's greatest guitar duo to the most highly lauded low brass ensemble featuring our very own colleague Demondrae Thurman, this season is a series of superlatives."
The 2016–17 Davis Architects Guest Artist Series opens Sept. 27 at 7:30 p.m. in Brock Recital Hall with the Kalichstein-Laredo-Robinson Trio. Copresented with the Birmingham Chamber Music Society, this trio continues to bring technical mastery, expressive depth and magnetism to the concert stage.
On Nov. 17, in conjunction with the Fletcher and Nell Morris Piano Competition, Samford's inaugural guest artist in Brock Recital Hall will return. Leon Fleisher and his wife, acclaimed pianist Katherine Jacobson, will treat audiences to an unforgettable performance. A living legend in classical music, Leon Fleisher will perform as well as judge the prestigious piano competition.
The internationally celebrated Assad Brothers will perform Feb. 21. Copresented with the Wright Center Signature Series and the Birmingham Music Chamber Society, the guitarists will enchant audiences with Latin American and European classics as well as original compositions. According to the San Francisco Voice, "Sergio and Odair Assad have moved audiences and inspired guitarists around the world for over 30 years with revelatory performances."
The season will conclude with the Sotto Voce Tuba Quartet March 28. America's premiere professional quartet of low brass ensembles, Sotto Voce challenges preconceived notions about what tubas can do by composing, arranging and commissioning virtuosic new works that highlight the diversity of the group and its membership.
All performances will take place in Brock Recital Hall at 7:30 p.m. Tickets are $10 for students and $30 reserved. Tickets are available at tickets.samford.edu or 205-726-2853.