Published on September 7, 2016 by Sean Flynt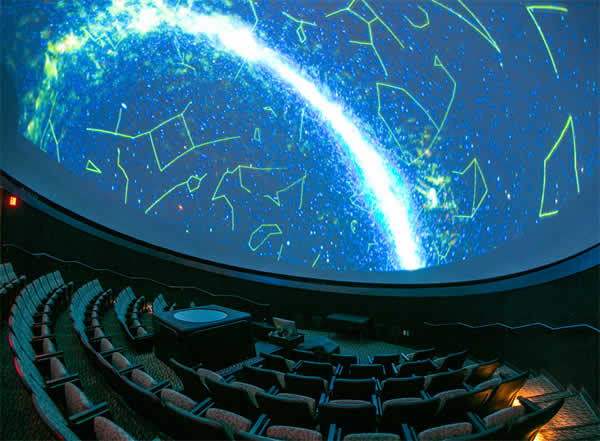 By Rachel Williams
The Alabama Autumn Skies series will kick off Sept. 8 at 8 p.m. in Samford University's Christenberry Planetarium. Loyal fans and newcomers alike can expect to see the show's familiar format of informative yet entertaining tours through various constellations, planets, comets and more.
The Sept. 8 show will provide extra dazzle for the audience: The planetarium's new high-contrast projector will be used for the show. Because the new projector has such high contrast, colors will look better than ever.
In addition to the new projector, the planetarium is also in the process of upgrading its computer system to increase the graphics rendering speeds, providing a truly enhanced viewing experience.
David Weigel, planetarium director, says that he is most excited to see the reaction to the upgrades. "Our presentations already receive rave reviews, and I am excited to step things up a notch," he said. He noted that the discovery of the exoplanet Proxima b, new data from the Juno spacecraft's Jupiter mission (orbiting Jupiter) are among the recent developments the autumn shows will explore.
The first Autumn Skies show is Sept. 8 at 8 p.m., with others following on Sept. 22, Oct. 4, Oct. 8 and Nov. 10.
Contact Christenberry Planetarium at 205-726-4139.
Follow Christenberry Planetarium on Facebook and Twitter, and join us on Snapchat at @planetarium_su to get a behind-the-scenes glimpse of show preparation and the chance to win prizes.
Rachel Williams is a journalism and mass communication major and news and feature writer in the Division of Marketing and Communication.