Published on September 6, 2016 by Ashley Smith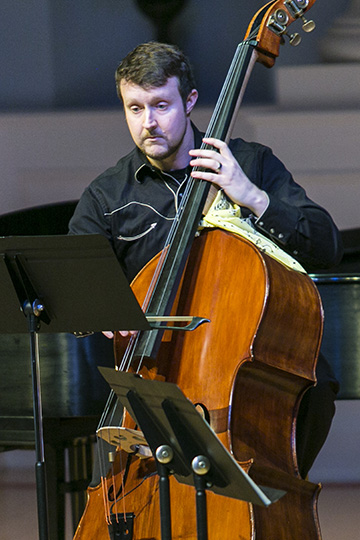 Samford University's School of the Arts annual faculty gala is set for Sept. 13. 
Now in its 10th year, the Samford Arts gala is the traditional opening event for the School of the Arts. Faculty, students and friends gather to share faculty talents and thank Friends of the Arts for their generous contributions to the arts program.  
According to Dean Joseph Hopkins, "We began the faculty gala 10 years ago. It was the opening event for Jane Hollock Brock Hall, and the response was so strong we decided to keep it going. The faculty have begun every season in Brock Hall with the gala, and it has become an important night as we also honor and thank our Friends of Samford Arts, those who give to support our students this year." 
The evening begins with an artist reception, 5–7 p.m., in the Samford Art Gallery. This year, the gallery will showcase work of Samford alumni, and the first exhibit features the work of Samford instructor and alumna Mary Culotta. The gallery is located in Swearingen Hall. 
The gala begins at 7:30 p.m. in Brock Recital Hall, and combines the talent of theatre and music faculty.  
Guests will get a sneak peak of the Samford String Quartet's October Carnegie Hall performance with a set of spirituals arranged by Joel Davis and sung by Hopkins. The evening also will include duets and solos by Kathryn Fouse, Demondrae Thurman, Kristin Kenning, Donald Sanders, Brad Diamond and others. 
A post-performance reception will follow to honor Friends of the Arts. 
The evening's events are free and open to the public. 
Ashley Smith is marketing and communication coordinator for Samford Arts.