Published on October 26, 2016 by Kristen Padilla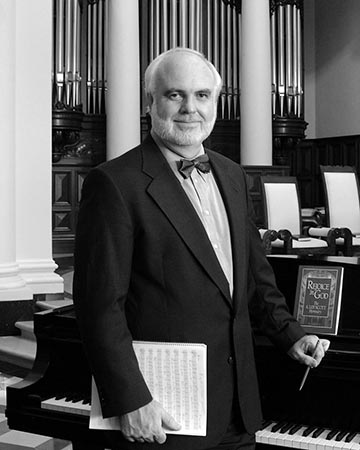 Samford University's Beeson Divinity School will present "A Reformation Celebration of Hymns and Art" featuring one of America's premier composers, K. Lee Scott, Nov. 1 at 7 p.m. in Hodges Chapel.
This special service will feature hymns written by Scott, including "To God We Come in Prayer and Praise," a hymn commissioned in honor of the late Andrew Gerow Hodges by his family for the dedication of Hodges Chapel in 1995. Scott will be accompanied by Mountain Brook Baptist Church's choir, a brass quintet, timpani and organ.
The Reformation celebration will conclude with a special presentation from Scott of a print of a 19th-century painting, The Noble Army of Martyrs and Great Champions of the Protestant Reformation, by Thomas Jones Barker, to Timothy George, founding dean of Beeson Divinity School, as a gift to the school.
This service, which takes place on All Saints' Day, is free and open to the public. It also comes during the divinity school's annual Reformation Heritage Lectures.
Kristen Padilla is marketing and communication coordinator for Beeson Divinity School.