Published on October 27, 2016 by Philip Poole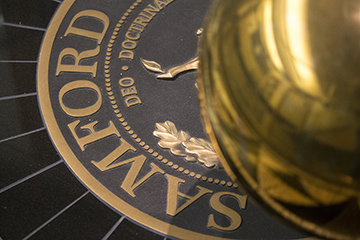 Samford University's board of trustees executive committee approved a new faculty member and members of a ministerial advisory board during its regular fall meeting Oct. 25.
Trustees approved one new faculty member in Ida Moffett School of Nursing.
Also approved were 36 members of Samford's Board of Ministerial Mentors, including eight new members. The group serves as an advisory and advocacy group for the university.
In a series of reports, trustees heard that the university's endowment was valued at $275 million as of Aug. 31. 
Construction has begun on a new residence hall that is scheduled for occupancy for the fall 2017 semester. Other projects will be completed as part of an updated university master plan that is being finalized, according to Harry B. Brock III, executive vice president and vice president for business and financial affairs. Development of the updated plan has taken several months, and involved input from employees, students, parents and alumni. The new campus master plan has been foundational in planning for the university's next fundraising campaign.
Trustees will review the full campus master plan at their December meeting.
W. Randy Pittman, vice president for advancement, reported that plans are progressing for the university's "Forever Samford" campaign, which will launch publicly later this year.
Trustees also heard an update on the university's information security protocols to protect data "crucial to operations," according to John Bandy, Samford's director of information technology security and compliance.
The next meeting of the full board is Dec. 6 in Birmingham.