Published on November 12, 2016 by Brad Radice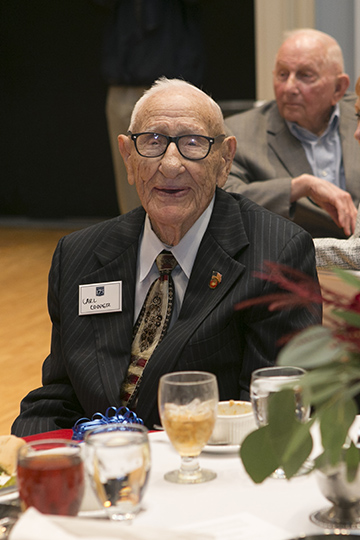 Retired Col. Carl Cooper, a 1943 graduate of Samford University, returned to campus Nov. 11 for homecoming and the university's 175th anniversary celebration. Cooper, who is 96, received the Lockmiller Award as the male from the earliest class represented at the annual Golden Bulldogs gathering for alumni who graduated 50-plus years ago.

It was a fitting Veterans Day honor for Cooper, who served in World War II, the Korean War and the Vietnam War.
He retired from the U.S. Marine Corps in 1980 after serving 38 years.
Watch his inspiring Samford story.
Brad Radice is director of broadcast media.