Published on November 28, 2016 by William Nunnelley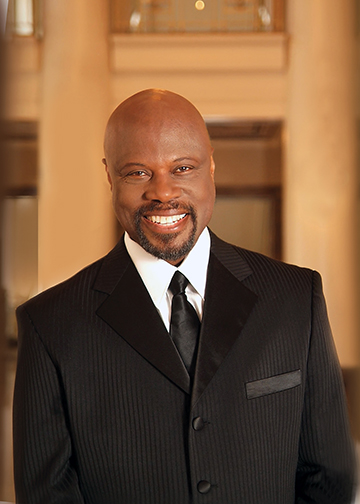 Vocal artist and ordained minister Wintley Phipps will deliver the commencement address at Samford University Saturday, Dec. 17. Approximately 321 seniors will graduate during the 10 a.m. program in Samford's Wright Center.
The ceremony will be available via live stream.
Phipps is pastor of the Palm Bay Seventh-day Adventist Church in Palm Bay, Florida., and founder of the U. S. Dream Academy, a nonprofit organization dedicated to providing values-based tutorial and remedial education for children and at-risk youth. He previously served as pastor of several churches in the Washington, D.C., metropolitan area.
Phipps has performed for six American presidents at National Prayer Breakfast events and other celebrations. He also performed for Rosa Parks' 77th birthday gala at the Kennedy Center, Mother Teresa of Calcutta and former South African president Nelson Mandela, as well as various national television events.
He holds a theology degree from Oakwood University, a Seventh Day Adventist school in Huntsville, Alabama, and a master of divinity degree from Andrews University in Michigan.
Phipps is also founder of Songs of Freedom Publishing Company and Coral Records Recording Company. He has recorded more than 25 studio albums, and conducted lectures on six continents.