Published on November 21, 2016 by Philip Poole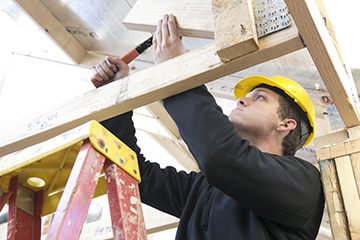 Helping others is a hallmark of the Samford University community, deeply rooted in the university's historic Christian mission. For the 13th consecutive year, Samford students, employees, alumni and friends are coming together to support a special project with Habitat for Humanity of Greater Birmingham.
On Saturday, Dec. 3, volunteers will work to provide a "home for the holidays" for the Lee and Batiste families. The houses are located in suburban Calera, Alabama.
Volunteers will work from 7:30 a.m.–4:30 p.m., assisting with siding, windows, drywall and other construction projects. No experience is necessary, just a willingness to help as assigned.
Lunch will be provided for volunteers.
The builds are part of an annual initiative coordinated by Habitat and the Birmingham ABC television affiliate to build a house during December for local families. Samford is the only corporate sponsor that has participated in this initiative since it began.
Amber Lee is a payroll clerk for Coca-Cola. She earned a bachelor's degree from Virginia College and has served in the Army for more than two years. She has two children: Jaylon, 9, and Arianna, 5.
"Owning my own home will help me invest in something that will be mine," Lee said. "Thank you so much for helping families who have little chance in owning a home like me."
Simone Batiste works full-time as a customer service representative and is working toward a nursing degree from Jefferson State Community College. She has four children: Spero, 14, Valentina, 13, Valentino, 10, and Sasha, 6.
"It will truly be a blessing for me and my children to have a place to call our own," Batiste said.