Published on November 20, 2016 by Philip Poole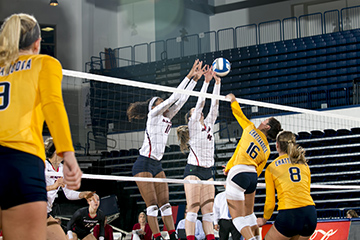 Samford's volleyball Bulldogs will play for the Southern Conference tournament title at 6 p.m. Monday (Nov. 21) at Samford's Pete Hanna Center.
The 4th seed Bulldogs will face 3rd seed Chattanooga. The Bulldogs swept top-seeded East Tennessee State University Sunday to reach the tournament finals.
Samford hosted the tournament in 2011, when the Bulldogs won the tournament title. They added a second SoCon tournament title in 2014.